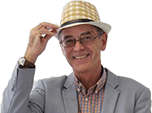 More Strong Bidding at Auction Today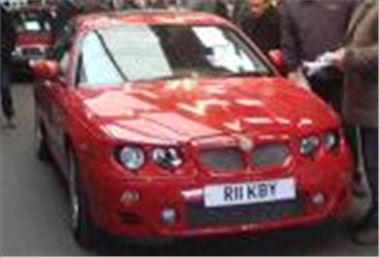 This 25k mile 2003/53 MG ZT 4.6 V8 260SE+ was up on 6 months ago at £10,250. A 114k mile 2002/52 Mercedes SLK with 114k miles made a massive £10,450. A 71k BMW 520i 2.2 SE manual was £1,000 more than late last year at £6,400. Even a batch of 6k – 9k mile 2005/55 reg FIAT Panda 1.1 Actives that sell for £5,000 new made £3,650 to £3,700.
The only cheap stuff was the really cheap stuff: a 106k mile 95N Subaru Impreza 1.6 5-door at £300 and a worn out 184k miles 97P Omega 2.0 Select ex taxi knocked down for £150.
But Monday promises to be interesting. There's 'Top Car', Inchcape's No Reserve section, and an 06 reg Citroen C6 V6 diesel.
Here's today's list. 'n/w' means miles not warranted. 's' means sold. 'p' means top provisional bid.
Audi TT225 quattro coupe, 2001/51, 79k miles £9,400s
Audi A6 2.0TDI 140 S-Line, 2005/55, 62k miles £15,750p
BMW 120dSE, 2004/54. 85k miles £9,200s
BMW 520i 2.2SE manual, 2003/52, 71k miles £6,400s
Chevrolet Matiz 1.0SE+ x 2, 06 reg, 9k miles £4,150 - £4,175
Chrysler PT Cruiser 2.2CRD Classic, 05 reg, 19k miles £7,650s
Citroen C4 Coupe 1.6HDI 110 VTR+, 2005/55, 20k n/w £7,800s
Citroen Picasso 1.6HDI 110 Exclusive, 2004/54, 19k miles £7,300s
FIAT Panda 1.1 Active x 5, 2005/55, 6k – 9k miles £3,650 - £3,700
Ford Focus 1.6TDCI 110 LX, 05 reg, 37k miles £8,050s
Ford Mondeo 2.0 Ghia, 2000W, 68k miles £1,625s
Ford Ka 1.3 ohc 70PS, 004/53, 38k miles £3,050s
Jaguar S-Type 3.0V6 Sport auto, 02 reg, 47k miles £7,250s
LandRover Freelander 1.8 Serengeti, 03 reg, 37k miles £5,250s
Mazda MX5 2.0 Option Pack, 06 reg, 6k miles £13,200s
Mercedes C200 Sport auto, 1997P, 108k miles £1,600s
Mercedes C220 CDI Classic estate auto, 04 reg, 78k miles £9,850s
Mercedes SLK200k manual, 2001/51, 63k miles £9,200s
Mercedes SLK320 auto, 2002/52, 114k miles n/w £10,450s
Mercedes ML270DCI auto, 2000W, 87k miles £8,800s
MG ZT 4.6 V8 260SE+, 2003/53, 25k miles £10,250s
MINI Cooper 1.6, 2003/53, 30k miles £8,950s
RenaultSport Clio 172, 04 reg, 19k miles £7,700s
SEAT Ibiza 1.4S 5-dr, 1999V 81k miles £1,250s
Subaru Impreza 1.6 5-dr, 1005N, 106k miles n/w £300s
Vauxhall Vectra 1.8LS, 03 reg, 60k miles £3,600s
Vauxhall Omega 2.0 Select estate, 1997P, 184k n/w £150s
VW Passat Sport 1.8 20v, 1997R, 60k miles £1,675
Upcoming Auctions at BCA Blackbushe in March
Monday 26th March 10.00am start
TOP CAR
, Bank of Scotland, Leaseplan, Porsche Retail p/x, Black Horse, Mercedes Benz p/x, Fleet & Finance, Franchised Dealer, Inchcape Prestige Section (12.00 noon), Inchcape no reserve p/x (10.00am), Evans Halshaw p/x, Hartwells p/x, Pendragon p/x.
Sale to include 06 Citroen C6 V6HDI
Wednesday 28th March 10.00am start
Volvo Car UK Ltd., Fleet & Finance, Leaseplan, Black Horse, Help Hire ex-rental, Lex, General Section, Jardine p/x, Sytner p/x, Inchcape p/x (90 + cars from 11.00am), Snows Group p/x, Trident Honda p/x.
Thursday 29th March 10.00am start
Light Commercials from Dagenham Motors, Royal Mail, Lloyds TSB, Northgate, Lex, Citroen, Fleet Direct.
Friday 30th March 10.00am start
Fleet & Finance, LTSB Autolease, Masterlease, Leasedrive Velo,
Motability
, Hitachi Capital, Lex, General Section, Charters p/x, Private Sure Sell, Inchcape p/x (100+ cars from 10.15).
As always the best way to look for a specific car coming up at a BCA auction or to pre-check a day's sale is to visit
www.auctionview.co.uk
If you are a BCA account holder this service also now gives composite price information (average auction price, CAP and Glass's) and now allows you to buy a selection of cars directly on-line.
For sales at BCA Edinburgh, click here for full details:
www.british-car-auctions.co.uk/main.asp?page=60
For BCA online auctions go to
www.bca-online-auctions.co.uk
. Two types of sale: Live Online and Open Tender. These are only available to BCA MyBCA Loyalty Card holders.
For future police sales at West Oxfordshire Motor Auctions. Visit
www.woma.co.uk
, click on 'stocklist', then click on search, or use the faxback on 0906 3080 953 at 60p per minute. Sales are held on Tuesday and Thursday evenings from 5.30pm.
Brightwells HUGE WEEKLY 4x4 SALE takes place every Tuesday at Easter's Court on the A49 by-pass, Leominster, Herefordshire, start time 11.00am, phone: 01568 611325, website:
www.brightwells.com
Comments