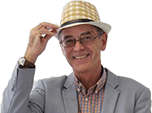 Save up to £4,180 On New UK Supplied VWs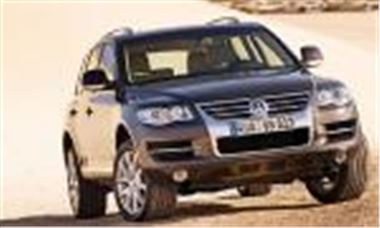 www.drivethedeal.com
has some excellent deals on brand new VWs, all supplied by UK main dealers, including one year's VED ('Road Tax') and free transporter delivery to your door.
www.drivethedeal.com
are offering over £1500 discount off the popular VW Golf Match models, and up to £3000 off the new model VW Touran.
They are also offering PCP finance with 7.9% Typical APR.
VW Polo 1.2 E 55 3dr £7154 Save £431
VW Polo 1.2 E 64 5dr £8002 Save £798
VW Polo 1.8T GTI 150 3dr £13404 Save £1591
VW Golf 1.6 Match FSI 5dr £13631 Save £1529
VW Golf 1.9 Match TDI 5dr £14446 save £1604
VW Golf 2.0 GT TDI 5dr £16719 Save £1976
VW Golf 1.4 GT TSI 5dr £16892 Save £1903
VW Golf 2.0T GTI 5dr £20022 Save £1058
VW Golf 2.0T GTI 3dr £19554 Save £1026
VW Touran 1.9 TDi SE 105 5dr £15217 saving £2768
VW Touran 1.9 TDi DPF SE 105 5dr £15614 saving £2821
VW Touran 2.0 TDi SE 5dr £16386 saving £2924
VW Touran 2.0 TDi SE 5dr DSG £17291 saving £3044
VW Touran 1.6 S 5dr £12331 saving £2384
VW Touran 1.4 TSi SE 5dr £15442 saving £2798
VW Passat Saloon 2.0 SE TDI 4dr £17026 Save £1924
VW Passat Saloon 2.0 SE TDI 4dr DSG £18191 Save £2079
VW Passat Saloon 2.0 SEL TDI 170 4dr DSG £20859 Save £2406
VW Passat Saloon 2.0 SE FSI 4dr £16408 Save £1832
VW Passat Saloon 2.0T Sport FSI 4dr £18910 Save £2170
VW Passat Estate 2.0 SE TDI 5dr £18017 Save £2033
VW Passat Estate 2.0 Sport TDI 170 5dr DSG £21195 Save £2445
VW Passat Estate 2.0 SEL TDI 170 5dr DSG £21836 Save £2529
VW Jetta 2.0 SE TDI PD 4dr DSG £16822 Save £2093
VW Jetta 1.9 SE TDI PD 4dr DSG £15723 Save £1932
VW Jetta 2.0T Sport FSI 4dr £16883 Save £2097
VW Sharan 2.0 TDI SE 140 5dr £17393 Save £4207
VW Sharan 2.0 TDI Sport 140 5dr £19671 Save £4474
VW Sharan 1.9 TDI S 115 5dr £15684 Save £4006
VW Sharan 2.0 S 5dr £14306 Save £3839
VW Sharan 2.0 S 5dr Auto £15470 Save £3975
VW Beetle 1.9 TDi 3dr £13296 Save £1594
VW Beetle 1.6 Luna 3dr £11094 Save £1366
VW Beetle 1.4 Luna 3dr £10741 Save £779
VW Beetle Cabriolet 1.9 TDI 2dr £16842 Save £1953
VW Beetle Cabriolet 1.6 Luna 2dr £14129 Save £1671
VW Beetle Cabriolet 1.8T 2dr £17627 Save £2028
VW Touareg 2.5 TDI DPF 5dr £26354 Save £3111
VW Touareg 3.0 V6 TDI Altitude 5dr Tip Auto £34195 Save £4180
These deals and many more at
www.drivethedeal.com
Comments