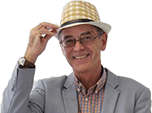 January Toyota Deals From Drivethedeal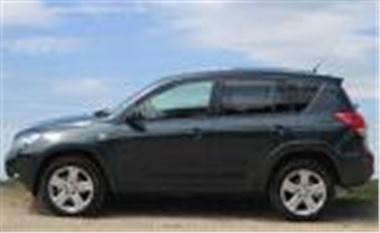 www.drivethedeal.com
has some excellent deals on brand new Toyotas, all supplied by UK main dealers, including one year's VED ('Road Tax') and free delivery to your door.
www.drivethedeal.com
are offering brand new Toyota Aygos from less than £6250 and Yaris's from £7276. There are also savings of up to £3000 off new Toyota Corolla Versos.
They are also offering PCP finance with 7.9% Typical APR.
Toyota Aygo 1.0 VVT-i 3dr £6227 Save £503
Toyota Aygo 1.0 VVT-i + 5dr £6780 Save £700
Toyota Aygo 1.0 VVT-i Black 3dr £7105 Save £625
Toyota Yaris 1.0 VVT-i Ion 3dr £7276 Save £719
Toyota Yaris 1.0 VVT-i T3 3dr £7788 Save £2022
Toyota Yaris 1.3 VVT-i T3 5dr £8678 Save £2132
Toyota Yaris 1.4 D-4D T3 5dr £9536 Save £2244
Toyota Corolla Verso 1.8 VVT-i T2 5dr £12469 Save £2551
Toyota Corolla Verso 2.2 D-4D T3 5dr £15229 Save £2891
Toyota Corolla Verso 2.2 D-4D T180 5dr £17721 Save £3199
Toyota Corolla Verso 2.2 D-4D TR 5dr £15122 Save £1643
Toyota Corolla 1.6 VVT-i T3 5dr £12276 Save £1424
Toyota Corolla 2.0 D-4D T Spirit 5dr £14406 Save £1689
Toyota RAV-4 2.0 VVT-i XT3 5dr £17051 Save £1989
Toyota RAV-4 2.2 D-4D XT3 5dr £18183 Save £2132
Toyota Avensis Hatchback 2.0 D-4D T2 5dr £13469 Save £2546
Toyota Avensis Hatchback 2.0 D-4D T3-X 5dr £14804 Save £2711
Toyota Avensis Hatchback 2.2 D-4D T3-X 5dr £15252 Save £2763
Toyota Avensis Hatchback 2.0 D-4D Colour Collection 5dr £13097 Save
£1398
Toyota Avensis Hatchback 1.8 VVT-i T3-X 5dr £14363 Save £2652
These deals and many more at
www.drivethedeal.com
Comments