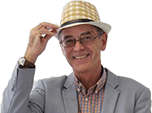 First Quarter Audi Deals From Drivethedeal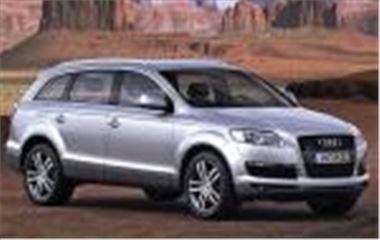 www.drivethedeal.com
has some excellent deals on brand new Audis, all supplied by UK main dealers, including one year's VED ('Road Tax') and free transporter delivery to your door.
www.drivethedeal.com
are offering brand new Audi A3s with over £2100 off the list price for the popular 2.0 TDi models. There are also savings of up to £3495 off the list price on Audi A4s.
For the brand new Audi Q7, they have negotiated savings of up to £1600 off list prices and you can order your own chosen specification.
www.drivethedeal.com
is also offering PCP finance with 7.9% Typical APR.
Audi A3 Sportback 2.0 TDi SE 5dr £18676 saving £2139
Audi A3 Hatchback 1.6 Special Edition 3dr £13528 saving £1512
Audi A3 Hatchback 1.9 Tdi Special Edition 3dr £15092 saving £1733
Audi A3 Hatchback 2.0 TDi Sport 3dr £18155 saving £2160
Audi A4 Saloon 2.0 TDi 170 S Line £21748 saving £2662
Audi A4 Avant 2.0 TDi 170 S Line £22780 saving £2780
Audi A4 Avant 3.0 TDi TDV Quattro S Line 5dr Tip Auto £27960 Save £3495
Audi A4 Avant 2.0T FSi S Line £22370 saving £2715
Audi A6 Saloon 2.0 TDI TDV SE 4dr £22824 Save £2671
Audi A6 Saloon 2.7 TDI SE 4dr Multitronic £25885 Save £3080
Audi A6 Saloon 2.0T FSI SE 4dr £22716 Save £2649
Audi A6 Avant 2.0 TDI TDV SE 5dr £24206 Save £2859
Audi A6 Avant 2.7 TDI SE 5dr £25990 Save £3095
Audi A6 Avant 2.0T FSI SE 5dr £24098 Save £2837
Audi Q7 3.0 TDI Quattro 5dr Tip Auto £36792 Save £1188
Audi Q7 3.0 TDI Quattro SE 5dr Tip Auto £39192 Save £1288
Audi Q7 3.0 TDI Quattro S Line 5dr Tip Auto £40056 Save £1324
Audi Q7 3.6 FSI Quattro 5dr Tip Auto £37027 Save £1198
Audi Q7 4.2 FSI Quattro S Line 5dr Tip Auto £47635 Save £1640
These deals and many more at
www.drivethedeal.com
Comments