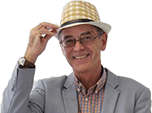 LS400 Just £1,200 At Auction Today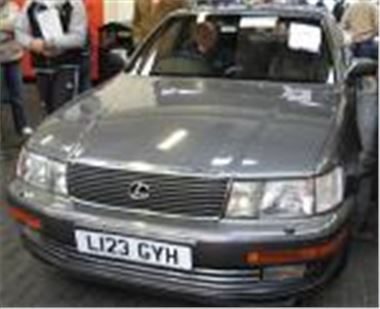 Well, what did I tell you?
This 185k mile 93L Lexus, previously bid to £1,200 provisional had a bid of £1,200 accepted today. Just £2,100 bought an 111k mile Y reg Mondeo 2.0 Zetec estate. A 33k mile Mercedes E220CDI Classic sold for £8,500. A 106k mile 2000X Golf IV 1.6SE went for £2,850. An 85k mile 2002/51 Beetle 1.8T auto sold for £4,450. A 57k mile 2000W Audi TT 225 quattro roadster for £10,500. While 04 reg Mazda MX5 Sport 6-speeds were making £9,200 - £9,300, a grand more than standard 04 reg 1.8s with alloys.
Low provisionals included £14,800 for a 7k mile o5 reg SAAB 9-3 150PS diesel Vector automatic, £13,950 for a 78k mile 03 reg Mercedes E270CDI Elegance, £9,850 for a 102k mile 02 reg Mercedes C270CDI Avant Garde estate, and just £3,700 for a 95k mile 2003/53 Skoda Superb TDI PD 100 Classic.
Here's a list of some of the sold:
Audi TT 225 quattro roadster, 2000W, 57k miles £10,500
BMW 320CI 2.2 coupe, 02 reg, 45k miles £10,700
Citroen Xsara 1.6LX 16v, 2001/51, 65k miles £2,150
Citroen Picasso 2.0HDI, 2002/52, 97k miles £3,200
Ford Mondeo 2.0 Zetec estate, Y reg, 111k miles £2,100
Ford Mondeo 2.0TDDI Zetec estate, 2002/52, 69k miles £5,300
Honda Accord 2.4 Executive Tourer, 2004/53, 48k miles £9,550
Lexus LS400, 1993L, 185k miles £1,200
Mazda MX5 Sport 6-speed, 04 reg, 11k miles £9,300
Mazda MX5 Sport 6-speed, 04 reg, 12k miles £9,200
Mercedes E220CDI Classic manual, 2001/51, 33k miles £8,500
Mercedes S320CDI, 03 reg, 57k miles £21,000
Peugeot 607 2.2SE auto, Y reg, 36k miles £4,700
Renault Clio 1.2 Oasis, 1995N, 136k miles £275
Renault Clio 1.2 Authentique 5-dr, 2002/52, 32k miles £3,250
SAAB 9-5 2.3 HOT Aero auto, 02 reg, 52k miles £6,950
SEAT Ibiza 1.2 Junior, 1989G, 81k miles, One Owner £110
Toyota Avensis 2.0 D-4D T2 5-dr, 2004/53, 51k miles £6,550
Toyota Celica 1.8, 2002/52, 21k miles £7,800
Vauxhall Zafira 2.0DTI Club, 2002/52, 109k miles £4,500
Vauxhall Vectra 2.0DTI LS, 2002/52, 60k miles £4,900
Vauxhall Vectra 1.9CDTI 120, 2004/54, 21k miles £7,100
VW Golf 1.6SE 16v, 2000W, 106k miles £2,850
VW Golf 2.0 A/Garde convertible, 2000W, 62k miles £5,300
VW Beetle 1.8T auto, 2002/51, 86k miles £4,450
VW Beetle 2.0 Convertible, 04 reg, 8k miles £10,000
Upcoming Auctions at BCA Blackbushe
Thursday 15th
Light Commercials start 10.00am
Northgate, Royal Mail, Lloyds, Lex, Dagenham Motors
Friday 16th
Fleet & Finance, Motability, Bank of Scotland, Hitachi Capital, General, Private Direct, Inchcape p/x
24th December to 1st January CLOSED
Monday 2nd January (Bank Holiday)
Fleet & Finance, Bank of Scotland, Pendragon p/x
Wednesday 4th January
Fleet & Finance, Hitachi, Renault Financial Services, Lex p/x, Jardine p/x, Leaseplan, Black Horse, General, Ridgeway Group p/x, Snows Group p/x, Trident Honda p/x
As always the best way to look for a specific car coming up at a BCA auction or to pre-check a day's sale is to visit
www.auctionview.co.uk
If you are a BCA account holder this service also now gives composite price information (average auction price, CAP and Glass's) and now allows you to buy a selection of cars directly on-line.
For sales at BCA Edinburgh, click here for full details:
www.british-car-auctions.co.uk/main.asp?page=60
For future police sales at West Oxfordshire Motor Auctions. Visit
www.woma.co.uk
, click on 'stocklist', then click on search, or use the faxback on 0906 3080 953 at 60p per minute. Sales are held on Tuesday and Thursday evenings from 5.30pm.
Brightwells HUGE WEEKLY 4x4 SALE takes place every Tuesday at Easter's Court on the A49 by-pass, Leominster, Herefordshire, start time 11.00am, phone: 01568 611325, website:
www.brightwells.com
Comments