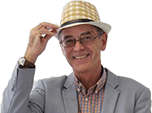 GT2 Sells For £68,100 at Auction Today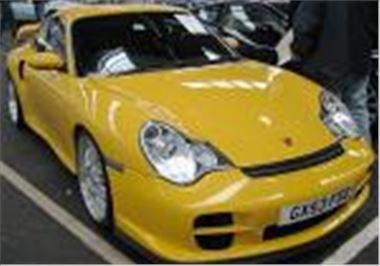 In what looked like a fair bidding battle, this repossessed 462PS RHD 1,639 mile 2003/53 Porsche GT2 sold to a private buyer for £68,100, plus a hefty £1,455 buyers premium.
Standard Turbos have fallen back a bit in the book lately. But a GT2 isn't a standard turbo, so the man definitely got his money's worth. He wouldn't find another anywhere for what he paid.
Plenty of other good stuff either sold or bid to sensible money. A 40k mile 03 reg Jaguar XJ 4.2SE sold for £23,000. The 65k mile 2003/53 Jaguar XJ 3.5SE bid to £21,200 on Friday only bid to £19,900 today. A 37k mile 04 reg BMW 525iSE auto sold for £19,000. A46k mile 2000X BMW X5 4.4i Sport bid to just £17,400. A 27k mile 03 reg Honda NSX sold for £35,750. A 43k mile Y reg Merc CL600 bid to £23,600.
A 1,053 mile 2002/53 reg Aston Martin Vanquish bid to £99,000, a 21k mile 04 reg Mazda RX8 231 with leather sold for £17,000. A 14k mile 04 reg Evo VIII FQ330 sold for £18,000. A 94k mile 98R Merc SLK 2.3K sold for – wait for it - £8,700. And a 104k mile Y reg BMW 316iSE sold for a mere £5,250.
So there was value to be found among the expensive cars today.
What wasn't was a 72k mile 2000X Toyota Yaris 1.0GS 5-door with PAS in doom blue. I'd have said £1,750. It sold for £2,600.
Remember, BCA will be holding its first ever Vintage and Collector's Car auction at its brand new Bedford Centre on Wednesday 12th October. That sale starts at 13.00, with viewing 13.00 – 17.00 the day before and from 09.30am on the day of the sale. The address for your satnav is BCA Bedford, Coronation Business Park, Kempston Hardwick, Bedford MK43 9PR. Phone 01252 877317 or visit
www.classic-car-auction.co.uk
for the full entry list.
As always the best way to look for a specific car coming up at a BCA auction or to pre-check a day's sale is to visit
www.auctionview.co.uk
If you are a BCA account holder this service also now gives composite price information (average auction price, CAP and Glass's) and now allows you to buy a selection of cars directly on-line.
For sales at BCA Edinburgh, click here for full details:
www.british-car-auctions.co.uk/main.asp?page=60
Brightwells HUGE WEEKLY 4x4 SALE takes place every Tuesday at Easter's Court on the A49 by-pass, Leominster, Herefordshire, start time 11.00am, phone: 01568 611325, website:
www.brightwells.com
Comments