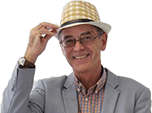 Rovers Recover Slightly at Auction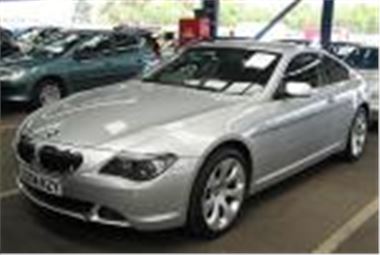 A 28k mile 02 reg 75 CDT Connoisseur saw strong bidding take it to £6,750, about £600 shy of mileage-adjusted trade book. A 34k mile 02 reg 75 CDT Club SE sold for £6,150. And an 81k mile 2001/51 CDT Connoisseur SE sold for £5,000. So rock bottom has now probably been reached. Meanwhile a 12k mile 2002/52 MGTF 1.8 135 Sprint sold for £7,700 which was only a little under mileage adjusted book. But a 44k mile 2001/52 Rover 45 2.0 TD Connoisseur looked very good value, selling for £3,400.
Also good value today (in no particular order), a 103k mile Y reg Focus 1.8 Ghia 4-door sold for £2,000, a 79k mile 2001/51 Mercedes V220CDI Avantgarde Estate sold for £9,400, a 107k mile 2000X BMW 320d SE Touring sold for £5,600, a 39k mile 2000V Citroen Berlingo Multispace diesel sold for £2,500, and an 11k mile 03 reg FIAT Doblo 1.9 JTD ELX kombi in a fetching shade of 'Brazilian Yellow' (yes, really) sold for £5,600.
A 15k mile 2003/52 MINI One with a/c, 15" alloys, rev counter, and CD player sold for £9,400, making a 12k mile 03 reg MINI Cooper with a/c, 17" alloys, CD autochanger and half leather which sold for £9,800 look rather better value.
A 48k mile 2000X SEAT Leon 20VT Sport bid strongly to sell for £5,525. Compare that to the £7,775 I paid for a 28k mile 2000X back in October 2002 and you can see that these 180bhp 6-speeders are finding a following, despite Group 16 insurance.
But most interest was stirred by the 17k mile 04 reg BMW 645CI in the photo, described as having "sustained serious accident damage". Last Friday it bid to £37,500 provisional. This Friday to £36,500. Next Friday, who knows?
Next Top Car sale is at Blackbushe on Monday 23rd May. For Top Car sales at Blackbushe, Measham, Brighouse, and Nottingham, phone 0845 702 3366 or link to
www.bca-europe.com/prestige
Remember, Top Car sales now include sections direct from Black Horse Finance, Bank of Scotland, Porsche retail and BMW Group.
There will be a 150 car Ford ex-rental sale open to the public on Tuesday 24th May. Entries include 3 Street Kas, 14 Fiestas, 6 Fusions, 69 Focus, 26 C-Max, 29 Mondeos (including two ST220s), and 2 Galaxys.
And on Thursday 2nd June (Thursday not Monday) there will be a BCA Classic and Historic sale at the Brooklands Museum, Weybridge. More on that at
www.classic-car-auction.co.uk
As always the best way to look for a specific car coming up at auction or to pre-check a day's sale is to visit
www.auctionview.co.uk
This service also now gives composite price information (average auction price, CAP and Glass's) and now allows you to buy a selection of cars directly on-line.
For sales at BCA Edinburgh, click here for full details:
www.british-car-auctions.co.uk/main.asp?page=60
Brightwells HUGE WEEKLY 4x4 SALE takes place every Tuesday at Easter's Court on the A49 by-pass, Leominster, Herefordshire, start time 11.00am, phone: 01568 611325, website:
www.brightwells.com
Comments