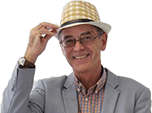 Petrol Picassos Cheap as Chips at Auction Today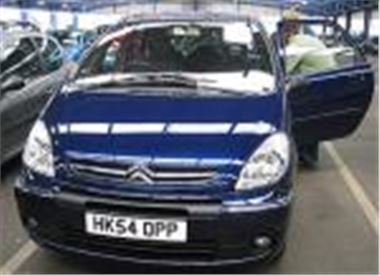 The Motability Section is becoming a very good place to pick up a late low miler for very sensible money.
Today, the 1,663-mile December 2004/54 Picasso 1.6i Desire II in the photo (with a/c and CD) sold for a very sensible £7,400. A similar car, but 2,988 miles and April 2004/04 sold for just £6,400.
Don't expect a diesel Picasso for anything like that sort of money, but if you take your diesel in a December 2004/52 reg Berlingo Multispace Forte you could have has a virtually unused 142-mile 1.9D for £6,800.
Motability doesn't hold out for too much for it's a Class either. Today a 28k mile 02 reg A140 sold for £4,700 and a 41k mile 2002/51 reg A140 for £4,500.
In other halls we saw a 28k mile 2001/51 Rover 75 1.8 Classic sell for £4,000 and a 99k mile 02 reg 75 20.CDI Connoisseur make a strong £5,900. An obviously well liked 124k mile 02 reg Octavia 1.8T RS sold for £4,150 and a 134k mile 02 reg Focus 1.8 CLTD sold for £3,000.
Curiosity of the day was a 70k mile, obviously genuine, 94L BMW 840CI with 8 stamps in its BMW service history. It kicked off at £4,000, but someone really wanted it and it wound up making £7,050.
There will be a sale at Blackbushe on Bank Holiday Monday with cars from Bank of Scotland, Porsche Retail Group, Lex Vehicle Leasing, Inchcape (no reserve), West London Nissan, Reg Vardy, Hartwell and Pendragon as an alternative to the seaside traffic jams.
And on Thursday 2nd June (Thursday not Monday) there will be a BCA Classic and Historic sale at the Brooklands Museum, Weybridge. BCA has an excellent entry for this, its most prestigious classic auction of the year. As well as the ex-Jack Bastock 'Cream Cracker' 1934 P-Type MG Midget Works Team Car the sale includes a 1939 Lincoln Zephyr V12 sedan, a 1933 Wolseley 21/60 County saloon, a 1923 Rochet-Schneider 20hp saloon, a 1937 AC Ace 16/60 2-4-6 coupe, a 1930 Morgan Aero, a 1959 Bentley S1 Continental, a 1928 Chrysler 65 Phaeton, a 1914 Studebaker Landau Roadster, a 1938 Chrysler Royal 4-door convertible, a 1958 Jaguar XK150 drophead coupe and many more. Further details at
www.classic-car-auction.co.uk
As always the best way to look for a specific car coming up at auction or to pre-check a day's sale is to visit
www.auctionview.co.uk
If you are a BCA account holder, this service also now gives composite price information (average auction price, CAP and Glass's) and now allows you to buy a selection of cars directly on-line.
For sales at BCA Edinburgh, click here for full details:
www.british-car-auctions.co.uk/main.asp?page=60
Brightwells HUGE WEEKLY 4x4 SALE takes place every Tuesday at Easter's Court on the A49 by-pass, Leominster, Herefordshire, start time 11.00am, phone: 01568 611325, website:
www.brightwells.com
Comments