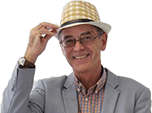 Big Top Car Sales This Week in Surrey and Somerset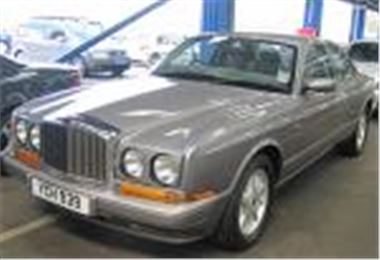 BCA has a 200 car sale at Blackbushe on Monday and a 320 car sate at Bridgwater on Thursday.
200 Provisional entries for BCA's Prestige Car Auction at Blackbushe, Surrey on Monday include:-
03/53 Jaguar XJR SE 4.2. Anthracite Black, 37k miles
03/53 BMW 730d SE, Topaz Blue, 59k miles
03 reg Lexus RX300, Silver, 30k miles
03 reg Range Rover 4.4 Vogue, Adriatic Blue, 47k miles
03 reg Audi A4 2.5TDI cabriolet, Raven Black, 60k miles
02/52 Porsche 911 Targa 3.6, Arctic Silver, 31k miles
02/52 BMW Alpina 3.3 CI Coupe, Cosmos Black, 38k miles
02/52 BMW X5 3.0d Sport, Topaz Blue, 51k miles
01/51 BMW M5 manual, Topaz Blue, 48k miles
96N Bentley Continental Coupe, Diamond Silver, 38k miles
Many more later entries.
Plus special selection of Prestige entries by Black Horse Finance and Porsche Retail part-exchanges.
Call Alan Biddle on 01252 878555
Or dial-a-fax 0906 602 1712 (60p a minute)
And at Bridgwater, Somerset on Thursday 26th May, 320 entries on behalf of Bank of Scotland include:-
04/54 BMW X5 4.4iS V8. Met Blue, 13k miles
04/54 Audi A4 1.9TDI 130 Sport 6-speed, Black, 18k miles
04 reg Aston Martin DB7 V12 Volante conv auto, Black, 15k miles
04 reg Maserati 4200 Cambiocorsa, Met Blue, 18k miles
03/53 Range Rover 4.4 V8 Vogue, Black, 30k miles
03 reg Porsche Boxster 3.2 260S Tiptronic, Silver 21k miles
02/52 BMW 5 Series Alpina B10 3.3 estate, Met Blue, 77k miles
02/51 Mercedes CL500, Silver, 27k miles
02 reg Aston Martin DB7 V12 Vantage Coupe, Silver, 12k miles
01 reg Ferrari 360 Modena F1 Spider, Red, 30k miles
Many more later entries.
This sale includes Live Online bidding via the internet
Call Paul Dixon on 01278 685511
Address: BCA Bridgwater, Bristol Road (A38), Bridgwater, Somerset TA6 4TN.
For Top Car sales at Blackbushe, Measham, Brighouse, and Nottingham, phone 0845 702 3366 or link to
www.bca-europe.com/prestige
Remember, Top Car sales now include sections direct from Black Horse Finance, Bank of Scotland, Porsche retail and BMW Group.
There will be a 150 car Ford ex-rental sale open to the public on Tuesday 24th May. Entries include 3 Street Kas, 14 Fiestas, 6 Fusions, 69 Focus, 26 C-Max, 29 Mondeos (including two ST220s), and 2 Galaxys.
And on Thursday 2nd June (Thursday not Monday) there will be a BCA Classic and Historic sale at the Brooklands Museum, Weybridge. More on that at
www.classic-car-auction.co.uk
As always the best way to look for a specific car coming up at auction or to pre-check a day's sale is to visit
www.auctionview.co.uk
This service also now gives composite price information (average auction price, CAP and Glass's) and now allows you to buy a selection of cars directly on-line.
For sales at BCA Edinburgh, click here for full details:
www.british-car-auctions.co.uk/main.asp?page=60
Brightwells HUGE WEEKLY 4x4 SALE takes place every Tuesday at Easter's Court on the A49 by-pass, Leominster, Herefordshire, start time 11.00am, phone: 01568 611325, website:
www.brightwells.com
Comments