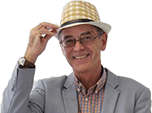 Events For Disabled Motorists

Two Events For Disabled Motorists. Press releases as they came in, with links enabled to click for further information.
Mobility South on Friday 6th and Saturday 7th May
The most exciting event and exhibition for people with mobility difficulties
If you are looking for new mobility equipment such as wheelchairs, bathing equipment, hoists and adapted vehicles but are put off by the size of the crowds at the large exhibitions, then visit Mobility South, a two-day show at the Newbury Racecourse.
Organised by Gowrings Mobility, the UK's largest supplier of cars adapted for wheelchair users, Mobility South is a show with a major difference. Rather than focus on the quantity of exhibitors and visitors that can be crammed in, Gowrings Mobility have handpicked a careful selection of reputable organisations and charities, which will provide visitors with a diverse range of products and services in a relaxed and pressure-free environment.
Linda Ling, managing director, Gowrings Mobility commented, "Feedback from our customers is that, at some exhibitions, they just don't have time to actually talk to us about their needs. They are too busy trying to get round to all the stands, and when they do get there, they have to queue. And some find the sheer size of the layout physically exhausting and the number of exhibits confusing."
Visitors to Mobility South will also get the chance to try out a host of vehicles in the popular Car Zone. There will be standard cars on Motability, cars with adaptations for drivers and passengers from Steering Developments and Autochair, and a range of wheelchair passenger vehicles, including the new Gowrings Mobility Chrysler Grand Voyager Stow 'n' Go.
Paralympic athlete, Tanni Grey-Thompson will be at Mobility South on Saturday 7 May to unveil and present a specially adapted Gowrings Mobility Vauxhall Zafira Elegance 2.2 to the first winner of the Seize the Day competition (see advert on opposite page).
Tanni Grey-Thompson comments, "The Seize the Day competition is a great way to mark Gowrings' anniversary, and shows how committed they are to improving the lives and mobility of disabled people. Adapted vehicles are so important to wheelchair users, as they allow you to be spontaneous and go where you want, when you want. Having a Gowrings Mobility vehicle alters your whole outlook on going out - suddenly you stop reflecting on what you can't do, start thinking about what you can do, and then acting upon it."
Inside, there will also be equipment and ideas for independent living including wheelchairs, scooters, ramps, bedroom, bathing and kitchen products. National charities such the Disabled Drivers' Motor Club, Motability and the Blue Badge Network will be also present to offer advice and support.
Visit Mobility South on Friday 6th and Saturday 7th May, Newbury Racecourse in Newbury, Berkshire. Opening hours are 10am – 5pm, admission is free but to register for advance tickets, Lo-Call Gowrings Mobility on 0845 608 8070 visit
www.gowringsmobility.co.uk
Motorsport Endeavour England 22 to 24 July
If you thought rallying was not for you - think again. The Motorsport Endeavour Club has announced Motorsport Endeavour England 2005, the first UK rally exclusively for disabled drivers - based at Stoke Mandeville and due to hit the road 22nd - 24th July.
You don't need a competition licence and you can use your own car with no additional preparation. This will be a three-day 'starter' event to introduce the essentials of rallying. It is a great opportunity for disabled drivers with or without a passion for motorsport and with little or no previous experience, to enjoy the buzz of a mildly competitive event with like-minded people. The rally is supported by a skilled team of professional rally organisers and will be run under the auspices of the MSA (Motor Sports Association). Entries are limited to 50 cars with 2-people crews.
The Motorsport Endeavour England 2005 route will use easy-to-drive roads through some of the most picturesque countryside in middle England. You will be under minimum pressure with a very easy time schedule, to ensure you enjoy the experience. Visits are planned to Prescott Speed Hillclimb, the Bugatti Trust and various other motorsport venues. There is also the possibility to take a slow drive around a race circuit, visit a Formula 1 team and enjoy the experience of the co-drivers seat in a rally car.
Road timing will be to the minute - not to the second - and there will be additional competitions with trophies each day to tax your driving and navigational skills - all with the emphasis on fun.
To help you prepare, the rally fee includes an induction day either at Haynes Motor Museum, Somerset, or Pararallying's Rally School, Lincolnshire, as well as four nights' accommodation, breakfast, lunch and dinner on rally days including a prize-giving dinner. Rally plates, shirt, cap and bag are also included.
Launched in January this year and supported by Motorsport Development UK, the Motorsport Endeavour Club involves people with a wide range of disabilities in a programme of motorsport events and experiences, including rallying. It is not exclusively for drivers - you can play a role as navigator, marshal, timekeeper, administrator and spectator. To join the club and find out more about the Motorsport Endeavour England 2005 Rally and other events please call competition secretary, Joy Rainey on 01386 760 724 or 07768 497 414 or e-mail
joyr@ukonline.co.uk
- or checkout
www.motorsportendeavour.com
Comments