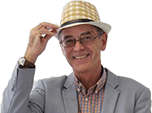 4x4 Offers From Nissan

Any private buyer who shifts from their current X-TRAIL up to a new 2005 X-TRAIL will receive three years' free servicing and three years' roadside recovery with RAC. If they go for a new X-TRAIL SVE on Preferences, Nissan's personal contract purchase plan, they will also get a £500 contribution towards their deposit and free DVD satellite navigation worth £1,200.
Nissan would like to point out to the 26,173 UK X-TRAIL drivers that there have been some significant recent improvements to the car. Upgraded diesel engine performance, improved interior, revised styling, integrated satellite navigation, power adjustment of the leather seats and, more recently, the addition of cruise control. There is also a wider choice of colours available, including Baltic Blue.
If you need something more rugged and altogether more muscle bound, the totally equipped Patrol SVE now comes with a £1,800 customer saving. So you can drive away in the range-topping version of the latest and most refined evolution of Nissan's iconic 4x4 legend from £28,250.
More at
www.nissan-offers.co.uk
Comments