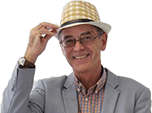 Top Stopping Power at a Rock Bottom Price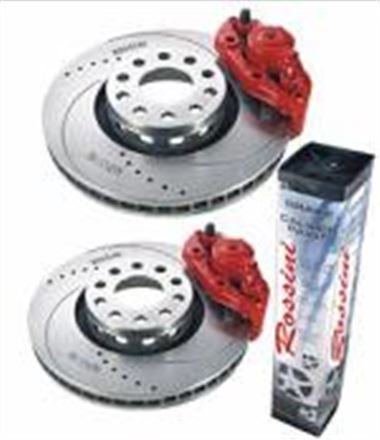 www.carparts-direct.co.uk
is offering the renowned multi drilled Rossini replacement brake disks at the best prices in the UK, and adding £25 of red high-temperature calliper paint free of charge.
Rossini discs give much improved braking performance and disc life to cars such as BMW 330ds where the original OEM discs are not quite up to the job of sustained high performance driving.
The special new caliper paint kit includes a cleaner, special twin
pack paint that protects the calipers against oil, road salt and the heat from the brake Discs. And, of course, if the car has see-through alloy wheels. then the appearance of the callipers is hugely improved.
Rossini's special multi-drilled and grooved signature performance Brake Discs don't just look terrific – they offer excellent stopping power too. Grooves in the brake disc reduce brake pad glazing and repel brake dust and moisture. The grooving helps improve brake grip - instantly. Titanium in the discs provides added strength and durability to prevent brake disc warping – the main cause of brake judder.
Rossini Performance Brake discs can improve stopping distance by as much as 40%. The unique Brake Disc design has the manufacturer's logo embedded in to the disc face so any sign of uneven wear is quickly detected.
Rossini Performance Discs are priced from a very reasonable £100 a pair, possibly less than OEM discs. Visit
www.carparts-direct.co.uk
where you can select your vehicle, see the price and order online. You'll be asked where you found out about Rossini discs, so please quote Honest John, and you'll get a Rossini red Caliper paint kit worth £25 absolutely Free with the order.
Plus, if you choose to order online, carriage is Free too.
Alternatively, call Car Parts Direct on 01332 290833
Car Parts Direct guarantees if you can buy your Rossini Brake Discs kit at a lower price – anywhere – CPD will refund you double the difference.
More at
www.carparts-direct.co.uk
Comments