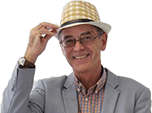 Cars £500 Less Than a Month Ago at Auction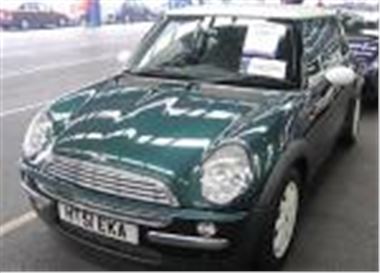 Today at BCA Blackbushe, the final few 3-year-old 51 reg MINI Coopers first entered by Leaseplan around 7 weeks ago finally sold for between £7,300 and £7,650 for 24k to 36k miles. That's at least £500 less than they were being pushed to in February, and confirms that at last these cars are becoming affordable, even though £7,300 is still a lot to pay for a 36,000 mile 3 year old car this size.
Though bids were not being immediately accepted, Honda Accords looked a lot less money too. A 6k mile 04 reg 2.0SE bid to £10,500, a 27k mile 2003/53 2.0SE bid to £9,800, a 33k mile 03 reg 2.4 Executive bid to £9,400, a 24k mile 2003/52 reg 2.4 Executive bid to £10,000 and a 57k mile 03 reg 2.4 Executive auto bid to £9,500. Again, a lot less than a month to 6 weeks ago.
A 52k mile 2002/52 reg facelift BMW 320i 2.2SE with a/c and sunroof sold for a very reasonable £9,600. A pair of 55k and 60k mile 02 reg Golf V5 170PS 5-speed Tiptronics were much better value at £7,700 and £7,850 and a 66k mile 02 reg Golf 2.8 VR6 4-Motion at £8,650 were better value than a 56k mile Y reg 2.0Gti at £6,900. A 22k mile 03 reg Toyota Landcruiser 3.0 D-4D GX 7-seater was a lot cheaper at £20,800 than these vehicles used to be. Even an 86k mile 02 reg Jaguar X-Type 2.1 V6 made some sort of sense at £6,300, as did a 40k mile 03 reg Mondeo LX TDCI 130 at £6,400, a 35k mile 2003/52 reg Focus LX TDCI 115 at £7,450, a 63k mile 02 reg Lexus IS200 2.0S at £8,400, an 82k mile 2001/51 Mercedes C180 Elegance auto at £8,450, a 78k mile 02 reg Mercedes C220 CDI Classic auto at £10,700, a 56k mile Y reg Golf TDI PD 115 at £8,000 and a 17k mile 2003/53 reg SEAT Leon 1.4S with a/c and alloys at £5,800.
So, at the time of year when used cars are usually going up, this year they have come down. It may only be temporary, though, if supplies of used cars start to dry up in the peak season of early Spring. So now looks to be a very good time to buy.
Upcoming auctions at Blackbushe include tomorrow, Thursday 31st March: LCVs from Dagenham Motors, Lex Defence, FIAT, Citroen, Fleet Direct; Wednesday 6th April: Renault Financial Services including at least one Modus and some more mega bargain Vel Satis; and a Ford ex-rental sale open to the public on 26th April.
For Top Car sales at Blackbushe, Measham, Brighouse, and Nottingham, phone 0845 702 3366 or link to
www.bca-europe.com/prestige
Remember, Top Car sales now include sections direct from Black Horse Finance, Bank of Scotland, Porsche retail and BMW Group.
As always the best way to look for a specific car coming up at auction or to pre-check a day's sale is to visit
www.auctionview.co.uk
This service also now gives composite price information (average auction price, CAP and Glass's) and now allows you to buy a selection of cars directly on-line.
For sales at BCA Edinburgh, click here for full details:
www.british-car-auctions.co.uk/main.asp?page=60
Brightwells next HUGE WEEKLY 4x4 SALE takes place every Tuesday at Easter's Court on the A49 by-pass, Leominster, Herefordshire, start time 11.00am, phone: 01568 611325, website:
www.brightwells.com
Comments