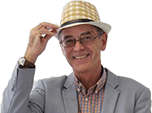 Scenic from £149 + VAT on 1 year Personal Contract Hire

www.new-car-discount
has Brand New Megane Scenic 1.5 Dci Dynamiqu available on personal contract hire from just £149 + VAT a month.
Contracts are 12 months at only £149 + VAT a month comprised of 3 months downpayment followed by 11 payments, making 14 payments total over 12 months.
Also Brand New Megane 1.6 Dynamique Coupe Cabriolet at only £189 + VAT on the same basis.
Both deals based on 10000 miles maximum. Other mileages available on request.
Price includes metallic paint, delivery and 1 years road tax and stock is strictly limited.
Offers are not yet on the website so contact David Schofield at
www.new-car-discount.com
, e-mail link
david@new-car-discount.com
to reserve your car now or telephone 08703 5001144.
Comments