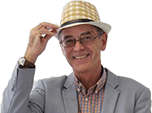 Plenty of Auction Action Today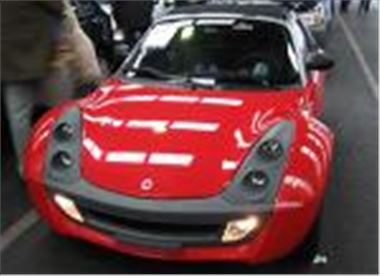 There were plenty of cars, not too many people and some sensible reserves at auction today, so anyone who went on the off chance could have come away with a bargain.
A clutch of nine 03 reg Focus 1.6LX 5-drs all with metallic paint, alloys and aircon and between 15,000 and 22,000 miles sold for £5,750 to £6,150.
A metallic blue 1,225 mile 54 reg VW Polo 1.4TDI Twist 5-dr bid to a low £7,250 provisional, a 20k mile 2002/52 Polo 1.2S 55PS 3-door sold for £5,200 and a 24k mile new shape SEAT Ibiza 1.2S 3-dr with a/c bid to just £2,950. Big gap for basically the same car, but proves the VW badge still commands a premium.
Some part-exchanges were being let go for very little: an 81k mile 99T Subaru Legacy 2.0GL Classic estate (ideal for next week's snow) sold for £2,600; an 81k mile 98S SAAB 9-3 2.0S sold for £2,225 and someone's daughter or son will probably be very happy with a 71k mile 97R Citroen Saxo 1.1SX bought by dad for £1,025.
A 19k mile 2002/52 Nissan Terrano II SVE 7 seater with the rare 3.0DI engine sold for a sensible £13,500, and even came complete with a loadliner. A 3k mile 04 reg BMW E50 545iSE (what was that doing there?) sold for £34,000. A 95k mile one owner 93K Volvo 440 2.0GLT with eleven service stamps started at £50 but private bidders took it all the way to £400.
A 12k mile 03 reg Volvo S60SE auto with the right 2.4T 200bhp engine bid to £11,600 provisional; an unwarranted mileage 03 reg Renault Avantime 2.0T Dynamique bid to £11,050; a 35k mile 03 reg Avensis 1.8 T3-S auto bid to a strong £8,950; a 27k mile 2001X Audi A2 1.4 sold for £4,900; an 83k mile 2001/51 Punto 1.2 5-door went for £1,825.
But what you're waiting for is the car in the photo. How often do you see a Smart Roadster at auction? This was a LHD 11k mile 03 reg with nice alloys and a stereo but no power steering (actually an advantage for handling). It ran out of bids at £6,500 so if the top bid wasn't accepted there's a chance it could be back on Friday. (Phone 01252878555 to check.)
Van sale tomorrow (Thursday). Sales 10.30 to around 1.00pm on Friday. Huge 500 van two hall sale on Thursday 6th January from 10.00am. Next Top Car sales Mondays 10th and 24th January. But Blackbushe will be closed completely from 2.00pm on Friday; opening again on Monday 3rd January.
As always the best way to look for a specific car coming up at auction or to pre-check a day's sale is to visit
www.auctionview.co.uk
This service also now gives composite price information (average auction price, CAP and Glass's) and now allows you to buy a selection of cars directly on-line.
For sales at BCA Edinburgh, click here for full details:
www.british-car-auctions.co.uk/main.asp?page=60
Brightwells next HUGE WEEKLY 4x4 SALE takes place Tuesday 4th January at Easter's Court on the A49 by-pass, Leominster, Herefordshire, start time 11.00am, phone: 01568 611325, website:
www.brightwells.com
Comments