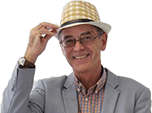 Ferrari 575 at Top Car Auction on Monday
Ferrari 575 at Top Car Auction on Monday
BCA's list for Top Car on Monday 13rh December includes:
02 reg Ferrari 575M 6-speed man, 4k miles
04 reg BMW 645CI convertible 2k miles
03 reg Mercedes SL500 16k miles
04 reg Mercedes C32 AMG 35k miles
02 reg Mercedes CLK 320 Avantgarde 22k miles
02 reg Mercedes CLK 320 Elegance 22k miles
02 reg Range Rover TD6 HSE 36k miles
02 reg Jaguar Sovereign 4.0L 61k miles
Y reg Mercedes CL500 44k miles
2000W Bentley Arnage 56k miles
Special Mitsubishi section includes an 03 Elise, an 03 Boxster 3.2S and a 1990 Bentley Turbo R.
There's also a Ford open sale week after next on Thursday 16th December with no less than 102 ex-rental Focus. They could be sensible money.
And, for account holders only, there's an open tender online auction of 40 cars on Friday 17th December at
www.mybca.co.uk
As always the best way to look for a specific car coming up at auction or to pre-check a day's sale is to visit
www.auctionview.co.uk
This service also now gives composite price information (average auction price, CAP and Glass's) and now allows you to buy a selection of cars directly on-line.
For sales at BCA Edinburgh, click here for full details:
www.british-car-auctions.co.uk/main.asp?page=60
Brightwells next HUGE WEEKLY 4x4 SALE takes place Tuesday, 14th December at Leominster Market on the A49 by-pass, Leominster, Herefordshire, start time 11.00am, phone: 01568 611325, website:
www.brightwells.com
Comments