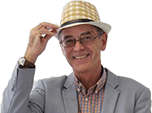 X3 Makes £39k at Top Car Today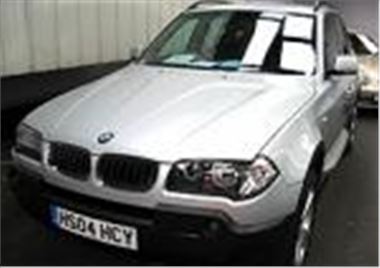 The X3 3.0i Sport auto in the photo was brand new, July 2004 registered, with just 170 "delivery miles" and £5,260 worth of extras including DVD satnav that brought the list price up to £38,455. It sold for exactly £38,000, plus trade buyer's premium, from which we can deduce that X3s are already priced at the maximum the market will pay so there are no overs to be taken out of them.
Meanwhile, the more luxurious old-shape X5s (without the new X drive system) are starting to become better value. A 40k mile 2002/52 reg 3.0 Sport manual with leather but no satnav sold for £29,300 and a 30k mile 2002/52 3.0i auto with leather but not a Sport and on standard wheels bid to £27,300.
A pair of June 04 reg Chrysler Crossfires bid under the low, low new prices being asked by
www.drivethedeal.com
The 692 mile auto in silver bid to £19,600 and the 416 mile manual in red to £19,900, both provisional.
New Shape Range Rovers are holding up well. A 16k mile 2003/53 4.4 Vogue with satnav sold for £48,750, a 21k mile 02 TD6 HSE auto bid to £38,400 provisional and a 39k mile 02 4.4HSE auto sold for £35,500.
Supercharged Jags were strong too with £32,600 paid for a 35k mile 02 XKR 4.0 coupe and £32,850 bid for an 03 S-Type 4.2R. Still on Jags, an 8,000 mile 03 XJ6 Sport auto bid to £28,800.
The first W211 E Class I've seen under £20k was a 47k mile 02 E220CDI Classic auto, sold for £19,500, while a 14k mile 03 E200 1.8 Kompressor Elegance auto bid to £21,200. A 66k mile 2001/51 reg S320CDI looked better value than either selling for £26,950.
Somewhat cheaper were a LHD 15,000 kilometre 03 reg BME Z4 2.5 manual, bid to £19,500, a 46k mile 99V Maserati 3200GT manual bid to £19,200, a 22k mile 2001Y Audi TT 180 quattro roadster sold for £16,800, and a 41k mile 94M Lincoln Town Car stretch limo bid to £5,000. Strangely, a SEAT Toledo V5, a Mitsubishi Carisma and an old 112k mile 97R BMW 318i were among some oddballs included in an 'Executive' section right in the middle of the Top Car sale, possibly for logistical reasons.
Over in the other halls, a 125k mile 99T Daimler 4.0 V8 LWB bid to £7,350, a 130k mile 2001Y BMW 530iSE Touring auto with leather bid to £7,400, an 87k mile 98R BMW Z3 1.9 sold for £7,700 and a 47k mile 2000X BMW 325iSE Touring auto with leather sold for £11,500.
It was a very big sale today, for July, very well attended. More big sales coming up Wednesday and Friday. As always the best way to look for a specific car coming up at auction or to pre-check a day's sale is to visit
www.auctionview.co.uk
Brightwells next HUGE WEEKLY 4x4 SALE takes place tomorrow, 13th July at Leominster Market on the A49 by-pass, Leominster, Herefordshire, start time 11.00am, phone: 01568 611325, website:
www.brightwells.com
Comments