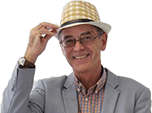 Interesting Classic Auction on Saturday 31st July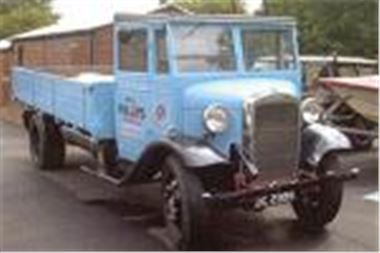 BCA is back to Blackbushe for its next classic car auction, but instead of holding it on a Monday, this will be on a Saturday from 1.00pm, so more of us will be able to get to it. Viewing day of sale only from 9.30am.
For those who don't know, the location is on the A30 at the West end of Blackbushe aerodrome. It's best accessed from Junction 4a of the M3 from which you head North on the A327, North again (second exit) at the roundabout after Minley Manor army camp, then West (first exit) at the next roundabout onto the A30. Pass alongside Blackbushe aerodrome and turn right into the auction centre at the next roundabout.
I'll be there, in my new hat.
For more information, telephone 01252 877317 or visit
www.classic-car-auction.co.uk
Catalogue entries include:-
1920s – 1930s:
1927 Willys Overland Whippet sedan
1928 Morris Cowley 14/28 'flatnose' three quarter coupe
1928 Renault 'NN' fabric saloon
1929 Dodge DA sedan
1933 Morris Commercial C-Type 5 ton lorry
1933 Rolls Royce Phantom II enclosed limousine by Barker
1934 MG PA Midget
1935 Vauxhall DX 14/6
1937 Hudson Victoria coupe
1940s – 1950s:
1946 Studebaker pick-up
1955 Fordson E83W dropside truck with canopy
1956 Austin Healey 100/6
1957 Austin A35
1960s – 1970s:
1960 based Austin Healey Lenham special
1960 Jaguar 3.8 Mk II
1961 FIAT 500
1962 Innocenti Spyder (Innocenti bodied 1,098cc Sprite)
1965 Jaguar E-Type S1 4.2FHC
1966 MGC roadster (pre-production prototype)
1968 Hillman Imp Californian coupe (40 miles from new)
1968 Lotus Elan +2
1969 Daimler Sovereign
1969 Jaguar 240
1970 Jensen Interceptor
1971 MGB roadster
1975 Triumph Stag
1976 Enfield Electric
1976 Rolls Royce Corniche hard top coupe
1979 Bristol 603 Series 2
1979 MGC roadster (steel bumper)
More at
www.classic-car-auction.co.uk
Comments