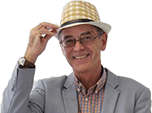 Radar Detector Pays Speeding Fines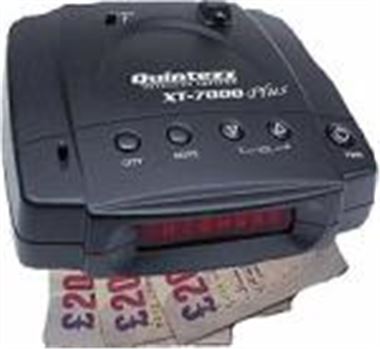 A radar detection kit has been developed where in the unlikely event that the driver gets fined, the radar kit supplier pays the cost of a £60 speeding ticket.
The Quintezz XT-7000Plus radar detection system was originally developed for the Dutch market, where it was made illegal. However it is still legal to buy one in the UK.
The Quintezz XT-7000plus simply plugs in to the vehicle's cigar lighter socket. Once switched on the Quintezz constantly scans for Gatso cameras and Laser guns. It provides audible and visual alerts to avoid potential speeding tickets and points on your licence.
The company marketing the Quintezz XT-7000plus is running a controversial advertisement that depicts a policeman using a radar gun as Satan, complete with horns and Devil eyes.
Mark Cornwall of Car Parts Direct, the company marketing the Quintezz XT-7000plus said, "Motorists are being fined, losing their licences, their jobs and their incomes in exchange for bringing in easy extra cash for the government. If the politicians really believe cameras are there for road safety they would welcome the use of Radar detection. Having a radar detector advises the motorist to slow down in the right places and that's supposed to be the idea of a speed camera."
When Cornwall was asked about the advert showing a police officer depicted as the devil he said, "Motorists that lose their driving licences, jobs and incomes for doing thirty-something in a thirty zone are not criminals. The punishment the police are inflicting on normally law abiding citizens is totally unjustified - taking away a motorist's ability to earn a living is outright evil."
Sales of the Quintezz XT-7000plus are said to be soaring with orders streaming in from motorists with points on their licence desperately trying to avoid a complete ban. Last month one police officer using a mobile camera managed to issue over three hundred and thirty speeding tickets in one five hour shift. That's one ticket every 58 seconds! Nearly twenty thousand pounds in fines were issued in the five hours and over a thousand speeding points given, leaving lots of motorists with a driving ban.
When a motorist eventually gets his driving licence back following a driving ban he will be subjected to a huge increase in his car insurance premium. His employment prospects suffer. And under the points system he is easily susceptible to another ban. Government has said it wants to encourage more motorists to use public transport. For many motorists public transport will be the only option - alternatively you can fit a radar detector.
The Quintezz XT-7000plus costs £199 including free delivery within the UK. Car Parts Direct can be contacted on 0870 0110293 or visit
www.carparts-direct.co.uk
and order online
Comments