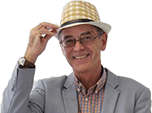 £70 K reg Cavalier at Auction Today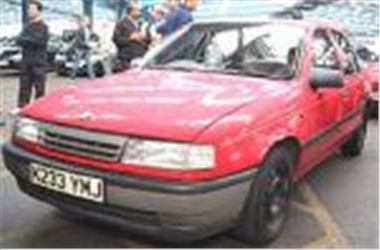 There were plenty of cheapies at auction today as dealers desperately try to balance their books. The K reg Cavalier 1.8L in the photo was scruffy and had done 129k warranted but hey, it was cheaper than a decent pair of shoes. And if it was a bit old and tired, you could have had a smart 72k mile 95M run-out Cavalier 1.8iLS with alloys and an MOT for £575.
Golfs are getting a cheaper. A silver 90k mile 98S Mk IV 1.6SE sold for £4,600. A 102k mile K reg Mk III 1.4CL 5-dr bid to just £350. And made 66k unwarranted 88F Mk II 1.3 5-dr look expensive at £300.
Other chirpy cheapies included an 85k mile 98S BMW M3 3.2 SMG, sold for £11,100; a 70k mile 98S Mercedes A160 Elegance semi-auto, sold for £5,150, a 30k mile 2000W Citroen Xsara 1.8 Furio, sold for £2,600; a 198k warranted 89F Sierra Sapphire Cosworth, unsold at a lowly £1,700; and an 87k mile 91J BMW 320iSE bid to £1,350.
Mid-range, a 15k unwarranted 2001Y Focus 2.0 Ghia in a nice metallic blue made a predictable £6,900. A rare 45k mile 97R Peugeot 306 Roadster (complete with its hardtop) sold for £5,900. A radiant red 31k 2000X Puma 1.4 sold for a strong £5,975. A faded 92k mile 96N Citroen AX 1.0 Debut made a serious £450 due to its low insurance rating.
But the status stuff has stayed dear. £5,425 was too much for a 45k mile 95M Golf Avantagarde cabrio; £6,150 was a lot to pay for a 55k mile 95M Audi 2.0E cabrio with an opaque back window; £6,750 was over the top for a 26k mile 98S MX5 1.6 on steel wheels; £10,700 was plenty for a 30k mile 2000W BMW 318iSE; £12,050 was all the money for a 23k mile 02 reg Golf TDI PD 130; and £14k was a high top bid for a 10k mile 02 reg BMW 318Ti Compact SE.
Frostbite fanciers can bid for a SMART Crossblade in the franchised dealer section on Friday 3rd October. There will be a Y reg BMW 330Ci convertible with auto and leather; an X reg BMW 325Ci manual coupe with leather; and an X reg Audi TT coupe in the Bank of Scotland section on Monday 6th October. And there will also be a Classic Car auction at Blackbushe on Monday 6th October, featuring a 1926 Delage DI Vanden Plas tourer and a 1926 Talbot 17/75 DUS sports tourer amongst many other desirable old motors
www.classic-car-auction.co.uk
.
You can check for anything you're after in any upcoming BCA sale on BCA's new pay-for service at
www.auctionview.co.uk
(another direct link in the LH menu bar on this website).
Note that BCA Blackbushe has switched its Friday LCV sale to Thursdays (tomorrow), so Friday's sale is now 3 halls of cars. Full list of auction centres throughout the country on honestjohn.co.uk (go back to the home-page and click on auction directory).
Brightwells HUGE 4x4 SALE at Leominster is now WEEKLY instead of fortnightly. The next is on Tuesday 7th September at Leominster Market on the A49 by-pass, Leominster, Herefordshire, start time 11.00am, phone: 01568 611325, website:
www.brightwells.com
Coys holds its Spirit of Motoring Classic Car auction tomorrow, 2nd October at the Royal Horticultural Halls, Vincent Square, Westminster. Entries include Froilan Gonzales 1953 Ferrari 550 Chevrolet single seater; Field Marshall Montgomery's 1936 Bentley 3.5 litre Park Ward DHC; J.R. Buckley's 1931 Invicta Low Chassis S Type; Von Tripp's 1959 Cooper Maserati single seater and a 1927 Bentley 6.5 litre short chassis tourer. More at
www.coys.co.uk
Then on 7th and 8th October H&H will be having a splendid sale at Pavilion Gardens Buxton, where entries include a stunning 1932 Alfa Romeo 6C 1750 Gran Sports; a 3.5 litre supercharged Bentley based on a 1924 3 litre chassis; a 1929 Bentley 4.5 litre tourer; a 1930 Vauxhall T Type Hurlingham sports, a 1929 Sunbeam 20.9HP tourer; a 1923 Chandler Series 32 Coach sedan; a 'barn find' 1937 Aston Martin 15/98 sports tourer and a 'barn find' 1931 Lagonda 3.0 litre tourer. More of that at
www.classic-auctions.com
Comments