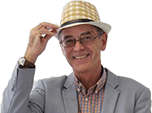 Top Cars Topple as Stock Market Falls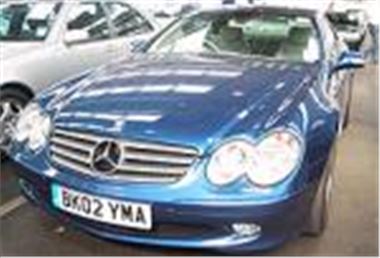 To hype-a-market, the first requirement is people with too much money and the confidence to spend it on expensive cars in short supply. Two weeks ago three bidders fought each other to buy a 52 reg imported very high spec BMW X5 3.0D Sport auto with the winner paying £46,750. But today they just weren't there, so its identical spec sister car started at £40,000, bid to '£43,000' provisionally and didn't sell.
Friday's 18,000 mile 51 reg Superchipped X5 4.4 Sport made a second appearance to just one bid of £39,100, which was £800 short of Friday's top bid. The auctioneer tried to start the 1,150 mile 02 reg Mercedes SL500 in the photo at £85,000, then £80,000, then took a bid of £70,000 and a final provisional bid of £75,000. To work that one out, cross-match to the £59,500 a LHD 02 reg SL500 sold for at Top Car on 2nd September, reckon on £10k - £12k more for RHD then check out Tom Hartley's website:
www.tomhartley.com
Though it was a bad day at Blackbushe for most Top Car traders, some cars were still selling strongly. The most attention went to a 9,000 mile 2001Y Subaru Impreza Turbo P1 two-door which filled the hall to bursting point. That sold for £19,900. A rare 33,000 mile 2000X 347bhp Mercedes ML55AMG sold for £31,500. A 68,000 mile 99T S320 with 17" alloys reserved at £26,500 sold for £26,750. Another, UK supplied 12,000 mile 2001/51 S320 looked a better buy at £34,000. A heavily over-specced and immaculate 43,000 mile 99T Jaguar XK8 coupe sold for £27,250. In the next hall, an ex-LEX 9,000 mile 2000X Audi TT 225 Roadster sold for £23,100. An old shape 53,000 mile 96P S420 sold for the same as a new Ford Focus: just £9,800. And E36 BMW 318iS coupes continue to do crazy things. A Mauritius Blue 87,000 mile 99T started low enough at £6,200, then took off to finally sell for £8,500.
At the other end of the market, the 1,500 mile 2001/51 reg FIAT Seicento 1.1S accidentally knocked down for a silly £5,050 last week had a bid of just £3,200 referred to vendor. Yet Corsas were making strong money, with £2,600 needed to buy a 50,000 mile 99V 1.0 litre 12v 5-door Envoy with power steering and top bids of £2,500 for a 48,000 mile 2000W 1.2 16v 3-door Envoy without pas and a surprising £2,300 for a 50,000 mile 99T 1.0 12v 3-door Envoy without PAS.
However, my promise that there would be cars today for £50 was kept. Most of the Inchcape No Reserve stock failed to make four figures and a 147,000 mile 86D Peugeot 2.5 1.0 Junior with no MOT sold for £20. If you think that was cheap, an unwarranted mileage and very rusty 89G Yugo 45 in another section failed to get a bid.
The message seems to be that the market is slipping the way it usually does at this time of year. But failing stock markets, a collapsing pension fund, talk of war with Iraq and an imminent fireman's strike could pull the rug out even from that. Cars can only get cheaper.
For information of upcoming BCA auctions, visit
www.bca-europe.com
Full list of auction centres throughout the country at www.honestjohn.co.uk (go back to the home-page and click on auction directory).
TWO CLASSIC CAR AUCTIONS THIS WEEK
Two more dates for your diaries: On 2nd October H&H will be holding a classic car auction at Pavilion Gardens, Buxton in Derbyshire, starting at 12.00 midday. There will be a separate classic motorcycle section in a different hall from 1.00pm, and an Automobilia auction the day before on 1st October from 12.00pm. Car entries are the usual mix of older and modern classics, with highlights including a 1904 Cadillac Model B, estimated at £26k - £28k; a 55,000 mile 1939 Alvis Speed 25 Sports Saloon, estimated at £24k - £28k; a 1937 Cord 812 Phaeton 4-seat drophead, estimated at £48k - £52k; and the very pretty Richard Mead bodied 1948 Lea Francis (which looks like a cross between an MG TD and an SS100), estimated at a sensible £10k - £12k. For full details, go to
www.classic-auctions.com
The other big Classic Car Auction this week is Coys in The Royal Horticultural Halls, London, on Thursday 3rd October from 6.30pm with viewing during the day and from 10.00am to 6.00pm on Wednesday. The usual stunning list of entries includes such delights as a 1931 8 litre Bentley re-created in the style of a VDP roadster; a 1925 Rolls Royce Phantom 1 open tourer; a 1997 Jaguar XJ220; an elegant 1937 Bentley 4.25 litre Freestone & Webb 'Top Hat' sports saloon; a Heritage recreated 'Knobbly' Lister Jaguar; a 1953 Talbot Lago T26 Barchetta with body by Motto; and plenty more to delight the dedicated enthusiast. More at
www.coys.co.uk
BCA CLASSIC CAR AUCTIONS NEXT WEEK
BCA hosts its Classic Car Auction at Blackbushe on the afternoon of Monday 7th October, staring 1.00pm. Confirmed entries include a 1928 Cadillac 314A formal sedan by Fisher; a 1929 Nash Special Six Series 430 Phaeton; a 1947 Rover 14 six-light saloon; a 1932 Lanchester Ten with Mulliner body; a 1951 Daimler BD18 Consort; a 1955 Bentley S1; a 1966 Triumph TR4a; a 1968 Jaguar E Type 2+2; a 1968 MGC roadster; a 1969 Lotus Elan S4; a 1971 Aston Martin DBS V8; a 1973 MG Midget 1275cc; and a 1976 MGB V8. More at
www.classic-car-auction.co.uk
Comments