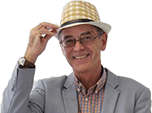 Last of the Pre-Summer Bargains at Auction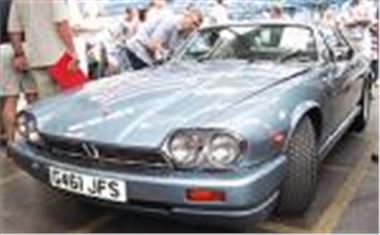 Fleets and garage chains are now keen to offload as much stock as possible before business goes completely dead during August and it's being snapped up. As a result, BCA Blackbushe will be holding a special additional public sale tomorrow of 300 Interleasing cars. After that, Friday 19th could be your last chance until September to buy anything but the dregs at fleet and general auctions.
Like last Wednesday, variety was the spice of life and I saw everything from a rusting 1984B Bentley 8 with sagged out rear suspension to a 2000W Smart & Pure take its turn past the block. The Bentley bid to a provisional £6,100 to someone with a pit of money to sort it out. While the 7,000 mile Smart found a buyer at £3,600.
Pick of the day, though, was the 1990G TWR Jag XJS 3.6 in the photo. It was in lovely, fault-free condition, with just one owner, a mere 36,000 miles, a fully stamped-up service book and a filing cabinet full of bills to confirm everything. Bidding started quite high at £4,000 and romped to £5,750 at which the car sold. It will make someone very happy.
New-shape Lagunas were apparently selling for spectacular money in the Renault Finance Section. A pair of high spec 2001/51 reg 2.0 Privilege hatchbacks with 6,250 and 4,700 miles sold for £11,900 and £11,800 respectively, presumably in an attempt to maintain a higher used price level for these cars than the Mondeos they're up against.
A pair of BMW E46 CI coupes found strong bids. The 55,000 mile 2000X 323CI sold for £15,600, while the 41,000 mile 2000W 330CI went for a provisional £19,050.
An 111,000 mile 2000W Mercedes C220CDI auto started a bidding battle which ended at £8,900 provisional. A 36,000 mile 2001Y Jaguar X-Type 2.5SE manual in silver sold for £15,100. A 53,000 mile 2000X VW Golf 4-Motion ran out of bids at £11,350, a cool £10,000 less than its original list price. With the sun blazing overhead, a 107,000 mile 99V Audi Cabrio 1.8 in met blue with leather sold for a high £9,300.
But, as usual, if you look in the right directions there were some cheapies. £3,100 was the least I've ever seen a Rover 25 go for, though this was a base spec 2000W 84ps 1.4 3-door with 77,000 miles. Someone stole a 2,383 mile 2001Y facelift Daewoo Matiz SE Plus in silver for just £3,950. (Remember, the SE Plus is the one with alloys and a/c.) A 25,000 mile 98S Nissan 200SX Touring wasn't dear at £6,400. Neither was a 50,000 mile 99T Ford Cougar V6 at £6,750.
But people who went for something specific had to pay for it. A repossessed 19,000 mile 99T Alfa 156 Twin Spark with a/c, alloys, leather and wood-rim wheel sold for £7,750. A 61k unwarranted 95M MR2 2.0GT with just four service stamps sold for £4,600. A really scruffy matt white 73,000 mile 94M Celica 2.0GT sold for £3,975. A 31k unwarranted 2000W Yaris 1.3SR made a hefty £6,250. And a 19,000 mile 2000X Focus 1.6 Zetec automatic with a/c found a buyer at £7,200.
Remember tomorrow's Interleasing Sale at Blackbushe from 11.00. For information of upcoming BCA auctions, visit
www.bca-auctions.co.uk
Full list of auction centres throughout the country at www.honestjohn.co.uk (go back to the home-page and click on auction directory).
MASSIVE SALE OF 4X4s at Brightwells, Leominster Market on Tuesday 23rd July from 10.00am. Sales held at Leominster Market, A49 Bypass, Leominster, Herefordshire, tel: 01568 611325, or visit the website at
www.brightwells.com
Comments