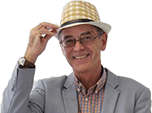 Some Top Car Bargains at Blackbushe Today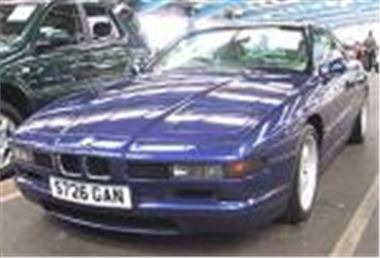 Today's busy Top Car auction at BCA Blackbushe today was split into three, with mostly repossessed entries from Black Horse Finance and ex-lease cars from GE Fleet Logistics alternating with the usual Top Car entries. Bargains could crop up in any section.
The rare 52,000 mile 98S BMW 840Ci Sport in the photo was offered on sale from the first bid and sold bang on trade book for £20,750. Someone snapped up a 99T Porsche 996 C2 with 84,000 miles for £34,600. Another 98R LHD 996 C2 with just 14,000 miles after a year in storage bid to just £29,000. Top bid for an 11,000 mile 99T Lotus Esprit 350 V8 was £27,250. A 70,000 mile 99T Mercedes S430 sold for 27,000. A 78,000 mile 2000W Mercedes S320 sold for £25,500. And a rumbling 7,000 mile 98S TVR Cerbrera 4.2 coupe sold for £19,950.
Three Jaguar X Types featured in the sale. A 2001-51 reg 3.0SE auto with 9,000 miles, leather and lots of toys bid to £23,250; a 2001Y 2.5SE auto with 27,000 miles and leather sold for £19,600; and a repossessed 2001Y 3.0SE auto with 29,000 miles and leather bid to £18,750. (New ones are almost as cheap from
www.drivethedeal.com
.)
Also of interest, a 27,000 mile 2000X BMW 325i SE in Pearl Blue sold for £16,300 against a 17,000 mile 2000X 320D SE with leather that sold for £17,700. A 2001-01 Vauxhall VX220 with just 1,194 miles under its wheels failed to bid more than £18,100 (there have been reports or reliability problems). But a 15,000 mile 2001-51 BMW X5 3.0 auto with the sensible standard wheels sold for a very solid £32,500.
At the other end of the auction centre, a 107,000 mile 96P Daewoo Espero 2.0CDXI bid to a high £850; a tidy and genuine looking 43,000 mile 95M Rover Metro 1.4 auto sold for a strong £700 and a rusty 92,000 mile 88E Polo 1.0 really surprised me by selling for all of £80. Seems that even scrap has some value again.
For information of upcoming BCA auctions, visit
www.bca-auctions.co.uk
Full list of auction centres throughout the country at www.honestjohn.co.uk (go back to the home-page and click on auction directory).
BIG CLASSIC AUCTION IN BUXTON this Tuesday 28th and Wednesday 29th May. Automobilia and Motorcycles on the Tuesday and Cars on the Wednesday. The very impressive entry list includes:- a 1933 Riley 9 Special Imp Replica (est: £8k-£9k); a 1950 Humber Super Snipe Tickford DHC (est: £10k-£14k); a 1948 Lea Francis 14hp Sports (est: £10k-£12k); a 1935 Daimler model V26 Landaulette (est: £12k-£14k); the 1948 'Gray Allard' M1 DHC (est: £18k-£22k); a 1938 Austin 12/4 Landaulette Taxi (est: £11k-£13k); the ex-works Moss, Salvadori and Bira 1952 Connaught A Type (est: £90k-£110k); a 1938 Triumph Gloria barn-find for restoration (est: £1,200 - £1,800); a 1937 Lagonda XLG6 DHC (est: £50k-£60k); the e-works Alpine Rally winning 1967 Mini Cooper S (est: £50k-£65k); a 1934 Packard 12 Eleventh Series Custom Coupe (est: £65k-£75k); a 1934 Mercedes 130 rear-engined cabrio-limousine (est: 8k-£9k); a 1912 Minerva 26hp Torpedo Tourer (est: £30k-£35k); a 1965 LHD Ferrari 275GTB (est: £100k-£120k); a 1938 Alvis Speed 20 VDP 4-seat tourer (est: £48k-£55k); a 1927 Vauxhall 30/98 Velox Tourer (est: £40k-£50k); and a 1936 Roesch Talbot 75 Sports (est: £11k-£15k).
Full, updated entry list at
www.classic-auctions.co.uk
, or telephone 01925 730630. Venue: Pavilion Gardens, Buxton, Derbyshire.
Comments