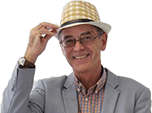 Plenty of p/x Bargains at Auction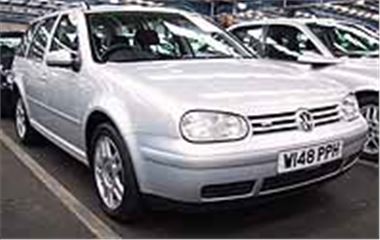 I'm happy to tell you that part-exchanges are now coming through thick and fast. And that they're not all being swallowed up by the trade as soon as they slide past the block. Especially if they're a bit lumpy in the mileage department.
Had it not been for a serious cash-flow problem, I'd have driven away in the bargain of the day: a one company owner 92,000 mile 98R Jag XJ8 4.0 litre with all the bits that heard the hammer at.wait for it just £8,000. Made a 49,000 mile 95N XJ6 3.2 with steel wheels and hubcaps look dear at a provisional £6,550.
There was much, much more: an 82,000 mile 97R Audi A6 2.8 Quattro knocked down for £7,450; a 74,000 mile 2000W Merc C220 CDI Sport Estate, bid to £10,500; a 92,000 mile 98S Alfa 156 2.5V6, bid to £5,750; a 74,000 mile 98R Astra 2.0DI Estate, bid to £3,900; an 83,000 mile 98S Chrysler Neon 2.0LX auto with leather bid to £2,250; a 128,000 mile 97P Volvo V40 1.8i reserved at a crazy £3,200 and bid to £2,300.
And it wasn't necessarily the mileagy stuff that struggled. VW Beetles must now be yesterday's car because all a 28,000 mile 99T 2.0 litre with alloys and a/c could raise was £6,950. That rarest of all Golfs, the V5 estate in the photo made another appearance, this time on a 2000W with 28,000 miles and bid to a mere £9,450 against the £11,900 bid for a metallic green 8,000 mile 2000X reg last Wednesday. Apparently, V5 estates just don't sell, but the silver 2000W at £9,450 made a scruffy 85,000 mile 99T V5 5-door hatchback look expensive at £7,450. So don't get the idea that all VWs are off the boil. A 59,000 mile 2000W Bora TDI 110 Sport may have started in the basement at £6,000 and may have been reserved at a ground-floor £7,600, but it soon took the lift to the penthouse suite to sell for a serious £8,775.
Motability Finance offered a procession of hideously ugly 98S Daihatsu Grand Moves with 15,000 to 30,000 miles which sold for £3,100 to £3,950. A single pre-price alignment 11,000 mile 98S Berlingo Multispace 1.8 3-door with the huge electric roof sold for £3,700. But Micra automatics were in the money with a 12,000 mile 99S 1.3GX 5-door selling for all of £4,900. While a P reg Vitara soft-top in Pudendum Pink was bought by a bottle blonde's bloke for a silly £3,500, but we don't write the book on that basis.
For information of upcoming BCA auctions, visit
www.bca-auctions.co.uk
Full list of auction centres throughout the country at www.honestjohn.co.uk (go back to the home-page and click on auction directory).
Comments