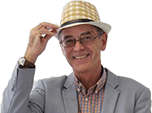 Aewsome New 200mph Ferrari 575M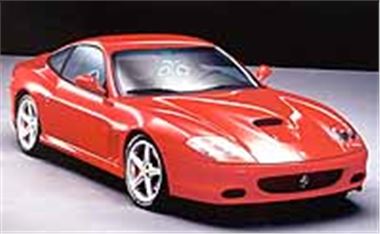 Ferrari has given details of its new 575M Maranello to be officially launched at Geneva on 5th March and to go on sale during summer 2002.
The 'M' in the name does not stand for Maranello. Instead it indicates 'Modified' as huge changes have been made between the 550 and the new car.
The most important is the gearchange. Wonderful machine that it was, the gated change of the old 550 was at best clunky and at worst far to slow for a beast of such awesome performance. It was all too easy to miss a gear and, changing from 5th to 6th at 150mph, that's the last thing you need.
So instead of the old manual shift, the new 575M is fitted with an electro-hydraulic F1 control unit at the rear of the car. The driver has the option of changing gear by fingertip paddle shifts on the steering wheel, or by selecting 'auto' and leaving changes to the transmission electronics which can be set to operate in 'normal' or 'sport' modes.
The engine has been stretched to 5,750cc and develops 379kW (515bhp) at 7,250rpm and 589Nm (434 lb ft) torque at 5,250rpm. Adaptive suspension offers 'sport' or 'comfort' settings. The braking has been uprated. Weight distribution is a perfect 50:50 front to rear. Belts are now full harness. And the seats offer more side support for spirited driving.
No official performance figures are yet available, but expect a top speed of over 200mph, a 0-60 of less than ten seconds, fuel consumption of 10 – 15mph and correspondingly high CO2 emissions. Price details too have been with-held but the rumours are in the region of £150,000 - £160,000.
More at
www.ferrari.co.uk
Comments