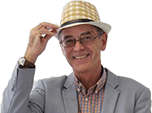 Ex-Rental Ford Auction Prices Still Strong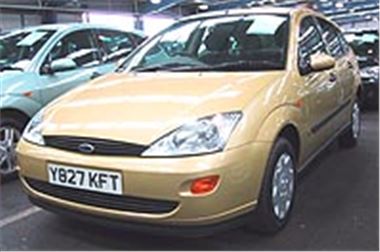 The auction report is a day early this week because I went to the Ford ex-rental sale I forewarned you about at BCA Blackbushe today.
Focus prices remain high, with the Y reg cars I saw selling for between £7,100, for the Citrus Gold 16,000 mile 1.6LX with a/c in the photo to a high £8,800 for a 14,000 mile Sapphire Blue 1.6 Zetec automatic with a/c.
In between, 1.8s were selling at a £200 premium on 1.6s, and manual Zetecs in the right colour for as much as a £1,300 premium on LXs.
Not many bids on Mondeos were being accepted in public. A 13,000 mile Y reg 2.0 Ghia in Stardust Silver sold for £10,750, and lowest bid I saw was £8,800 for a 13,000 mile Steel Blue 2001X 1.8LX. This looked a bit stiff against a top bid of £8,900 for a 13,000 mile 2001X 2.0LX in the same colour and £9,000 for a 10,000 mile Pepper Red Y reg 1.8iLX. But nothing was being given away today apart, perhaps, from the £7,100 Citrus Yellow Focus.
Old shape Y reg Fiesta 1.25 Ghias were particularly solid at from £6,100 for an 18,000 miler and £6,400 for a 12,000 miler. Since The Great Trade Centre still has a warehouse full of these, bought in November, and stickered at £6,399 to £6,999, it's probably a better place to shop for a Fiesta.
www.greattradecentre.co.uk
A chat to the GTC's buyer at the sale (who wasn't buying because he didn't have to) elicited the information that they have just taken delivery of a stock of new 2002 model LandRover Freelander TD4 automatics which are being offered from £20,000 with a full three year LandRover warranty.
For information of upcoming BCA auctions, visit
www.bca-auctions.co.uk
Full list of auction centres throughout the country at www.honestjohn.co.uk (go back to the home-page and click on auction directory).
BCA will be holding a CLASSIC CAR AUCTION at Blackbushe from 1.00pm on Monday 11th February. Entries include a 1927 Chrysler 60 phaeton, 1938 MGSA saloon, 1926 Dodge phaeton, 1927 Humber 9/20 saloon, 1937 Vauxhall 12/6 restoration project, 1954 MGTF, 1949 Triumph 2000 roadster, 1950 Cadillac Fleetwood saloon, 1955 Ford Thunderbird, and my favourite: a 1964 Mustang 289ci 210bhp convertible. Full list at
www.classic-car-auction.co.uk
H&H will also be holding a CLASSIC CAR AUCTION at Pavilion Gardens, Buxton on Wednesday 20th February. Two very interesting entries in this sale are a 1928 4.5 litre Bentley which was restyled as the 'Swiftmobile' for the 1960 Ealing Comedy 'School for Scoundrels' (see archive at
www.mysterymotors.com
for details). And Ted Worswick's ex-works Austin Healey 100/6 racer 'PJB 828' which also starred in the same movie. More information and a full list of entries at
www.classic-auctions.com
Comments