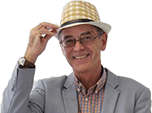 New Bristol Bristles with Improvements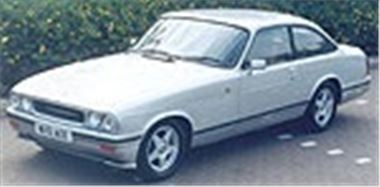 Bristol has now been building bespoke motor cars and the occasional racer for 55 years. Its new model, the Blenheim 3S is a sportier but no less refined version of the Blenheim 3, which continues in production.
Externally, the S model can be immediately differentiated by its 16 inch five spoke alloy sports wheels. Larger section, lower profile tyres are fitted and the rear track has been widened by two inches for improved stability. The lower part of the rear body has been subtly widened to disguise the track increase and four low restriction exhaust outlets are visible below the rear valence. Six additional standard colours: Le Mans Green, Goodwood Blue, Cambridge Grey, Sahara Gold, Jet Black and Copper Beech are available.
Less obvious but just as important to the cars enhanced performance are the fitment of four-piston front brake callipers and a brake servo system offering improved pedal feel. A stiffer front anti-roll bar is combined with adjustable dampers offering a revised ratio of bump-to-rebound damping for better body control during enthusiastic motoring. To complement these changes, the firmness of the power steering can be tailored during vehicle build to suit the taste of the individual owner. To help assure satisfactory average speeds on long Continental trips, the petrol tank has twin fillers which allow it to be topped from either side of the car at the first pump to become available.
Interior changes for the Blenheim 3S are subtle. By arranging the leather seat pleating to run vertically instead of horizontally, the lateral support has been enhanced without incurring any unsightly creases in the Connolly leather. Elegantly curved mahogany door cappings and waist rails with walnut veneered facings make a welcome return with the benefit of safety breakaway mountings, along with a matching veneered wood air conditioning control panel. Tooled leather Bristol motifs appear on the front seat backs as well as contrasting leather piping for the Wilton carpets. Extra soundproofing and a revised exhaust mounting arrangement add a further degree of running refinement.
Yet the S model is a serious high performance motorcar. Bristols already powerful V8 has been given better breathing to release more of its potential. A redesigned inlet manifold with straighter passages takes extra air which is ingested by specially ported big-valve cylinder heads. Complementing these improvements is a recalibrated engine control system and a low restriction exhaust with larger catalysts placed closer to the engine for quicker warm-up. A 3.06:1 performance rear axle ratio is fitted as standard. This new TS4 series engine has its operating range extended by 500 rpm for the enjoyment of the enthusiast yet nothing is lost in terms of sweetness, silence or efficiency during normal motoring. When the need arises, however, there is no mistaking the Ss immediate response and muscular authority.
Zero to 60mph in the new car takes just 5.4 seconds and its top speed on the autobahn is best described as "adequate". The price is £152,456.25.
More at
www.bristolcars.co.uk
Company address and telephone number:
Bristol Cars Ltd.
368/370 Kensington High Street
London W14 8NL
England
Telephone: (44) 0207 603-5556
Comments