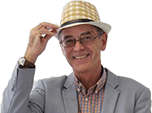 New Small Car From Citroen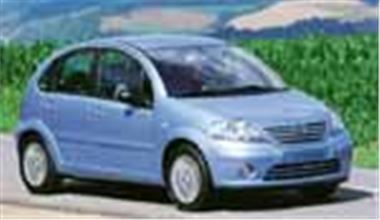 Citroen has announced some details of its new C3 5-door model which is to be launched on 11th September at the Frankfurt Motor Show and which goes on sale in the UK in 2002.
Dimensions of the 5-door in the photo will be: length 3,815mm (12 ft 6in); width 1,670mm (5 ft 6in); height: 1,520mm (5ft 0in). (Shorter, but four inches higher than the new Ford Fiesta.) Luggage volume is 305 litres to the parcel shelf with the rear seats up (slightly greater than the new Fiesta) with a clever modular floor to keep things in place.
Five engines will be available at launch. Most interesting are the two new PSA/Ford 1,399cc aluminium block, common rail direct-injected HDI diesels. Power output of the 8 valve HDI is 70bhp with 150Nm (111 lb ft) torque. While power output of the 16 valve HDI is 92bhp with 200Nm (148 lb ft) torque. With 65bhp per litre, this is now the most efficient engine available in cars of the C3's size.
The 1.1 litre petrol engine develops 61bhp at 5,500rpm and 94Nm (69 lb ft) torque at 3,400rpm. The 1.4i petrol engine develops 75bhp at 5,500rpm and 120Nm (89 lb ft) torque at 3,400rpm. While the 1.6i 16v puts out 110bhp at 5,750rpm with 147Nm (108 lb ft) torque at 4,000 rpm. Optional with the 1.4 engine is the AL4 auto-adaptive automatic transmission featuring three operating programmes with the option of manual sequential shift override.
Standard equipment on all models will include electric power steering, ABS with EBD, six airbags, Multiplex wiring, two gloveboxes, dash 12v socket, passenger and driver's seat under-drawers, height and reach adjustable steering wheel, height adjustable driver's seat, central locking and 60/40 split rear seat. Options include brake assist with automatic hazard warning lights; a large electric glass sunroof; manual or automatic air-conditioning; electronic park assist; and a 'Child Pack' of a special mirror for watching children in the back seat, electric de-activation of the rear child locks, 12 volt rear socket for games machines and folding trays on the backs of the front seats.
Prices, performance, fuel consumption and emissions figures will be announced closer to the UK on sale date.
More at
www.citroen.co.uk
Comments