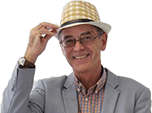 Grey Imported Ringers at BCA Blackbushe
Some of the dodgiest vehicles you could buy were auctioned off at BCA Blackbushe today, but they came from an impeccable source. Nine grey imports, some yet to undergo SVA tests and some registered, stolen, cloned but restored back to their true identities were sold on behalf of Hampshire Constabulary.
The 1999V registered Toyota Landcruiser VX 4.2 diesel automatic in the photo with 45,000 unwarranted miles sold for a heady £19,000. But, since these vehicles usually make mega bucks, the price paid still held the promise of a fat profit for the dealer who bought the vehicle. Other prices achieved were £3,100 for a 1993 Toyota Celica with 27,000 miles recorded; £15,900 for a 1998 Toyota Landcruiser 4.2 D VX auto with 10,000 miles recorded; £11,000 for a 1997 Toyota Landcruiser 3.0 Colorado; and £20,900 for a 1999 Landcruiser 4.2 D VX auto with 17,000 miles. All four of these cars needed to pass a Single Vehicle Approval test before they could be UK registered. The remaining registered vehicles included a 1996P Toyota Prado TZ 3.0 diesel with 25,000 miles which sold for £11,600; a 1998R Toyota Prado 3.0D with 9,000 miles which sold for £15,800; a 1999T Toyota Landcruiser 3.0D TZ with 30,000 miles which sold for £13,500 and a 1993L Mitsubishi Pajero 2.5TD Exceed 5-door, which sold for £8,325.
Hall 1 had a Top Car Sale, some highlights of which were a LHD T reg BMW Z3 2.8 litre Coupe, bid to £14,700; a 10,000 mile 2000W BMW 330i automatic convertible with hardtop, bid to £32,400; a 61,000 mile 1998R Jaguar XJR8 Supercharged, sold for a reasonable £18,300; a 21,000 mile 99T Audi A8 4.2 Quattro Sport, sold for £28,600 and a 14,000 mile 2000W Mercedes ML430 automatic, sold for £33,200.
Cheapies among cars in the general sale included a 31,000 mile 99V Daewoo Musso 2.3 diesel, sold for £8,500; a 74,000 mile 98R Daewoo Nubira 1.6SE sold for £2,250 and a 74,000 mile 96N Daewoo Espero 2.0CDXi sold for £1,100 and reserved at a mere £900. But a 51,000 mile 98S Daewoom Matiz SE+ without a/c wasn't cheap at £2,900; a 31,000 mile 98R Golf Mk II GTi 5-door was dear at £7,000; and a scruffy 18,000 mile 99T Lexus IS200 SE manual was downright expensive at £15,750, proving that these cars have very strong residuals. The export trade to Malaysia ensured that a 42,000 mile 97P Mercedes E230 Elegance 5-speed automatic made a whopping £17,800 - £700 more than a 46,000 mile 99T E240 V6 Elegance auto in the Top Car Sale.
To subscribe to BCA Auctionview, giving composite prices achieved and details of cars in upcoming BCA auctions, visit
www.bca-auctions.co.uk
There will be a huge sale of around 400 4x4s at Brightwells Country Vehicle Auctions, Leominster Market, Leominster, Herefordshire tomorrow, Tuesday 1st May, starting at 11.00am prompt. Visit
www.brightwells.com
or e-mail: vehicles@brightwells.com, or telephone 01568 611325 on the sale day itself.
Comments