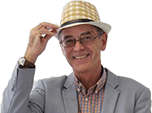 Older Vans Banned From London From 3rd January
FTA warns businesses to keep older vans out of London
The new Low Emission Zone requirements for London come into effect on 3 January.  The Freight Transport Association is therefore advising operators of Y-registration (and some 51 plate) vans to keep out of London to avoid costly charges and fines.

Natalie Chapman, FTA's Head of Policy for London, said:

"The penalties are such that non-compliance is simply not an option.  Research by FTA shows that fortunately, most large HGV fleet operators will be fully compliant with, or prepared for, the move up from Euro 3 to Euro 4 standard engines.  However, for tradespeople operating vans over ten years old the LEZ will be an entirely new consideration and, therefore, preparedness will be far lower.  This is where our immediate concern lies.

"For many small businesses and sole traders, 2011 has been all about keeping afloat and the looming LEZ changes may catch them out.  We are advising those with non-compliant vans to stay out of London, but this may prove impossible for London-based van operators."
Obviously, this will have a major effect on small tradesmen using older vans, small lorries and pick-ups. Effectively anyone wanting any kind of job done on their house, flat or commercial premises within the LEZ will have to subsidise the purchase of newer vehicles by the tradesmen they call in.
FTA has produced an LEZ compliance guide to help operators understand and plan for the changes.  This is available for FTA members to download at www.fta.co.uk/lez  
New LEZ requirements mean that lorries, buses, coaches and heavy specialist vehicles will need to meet the Euro 4 standard for particulate matter to avoid a fine of £1,000 or a daily charge of £200, while vans will have to meet Euro 3 standards if they want to avoid a fine of £500, or face a daily charge of £100 to operate in and out of London.

Van operators who are unsure whether their vehicles are LEZ compliant can enter their vehicle registration mark at the following website to find out:
https://lowemissionzone.tfl.gov.uk/b/pb/lezComplianceProvideVRM.faces
 
Full details of the how the Low Emission Zone will operate can be found here: http://www.tfl.gov.uk/roadusers/lez/17678.aspx
Comments