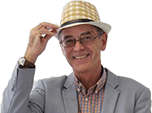 National Motor Trade Complaints Line Opens

0800 692 0825
From today, motorists can be confident of receiving fair and honest services from the automotive sector, thanks to the efforts of a dedicated industry body which has the backing of government and the consumer lobby. Announcing the launch of its new comprehensive website Motor Codes and the addition of another Code to bolster its armoury of consumer protection, Motor Codes Limited is proud to provide a robust method of delivering ever-increasingly high levels of customer service to motorists.
The website, which is now the central source of advice and information for motorists who need help and advice on a whole range of subjects – not just Codes of Practice – is supplemented by a freephone advice line 0800 692 0825 for when you need to talk to the experts.
Backed by the whole industry, government and the consumer lobby, Motor Codes was established last year to act as the self-regulatory body for the automotive sector and has been responsible for successfully operating two codes of practice which are now joined by a third scheme which covers warranty products – the Motor Industry Code of Practice for Vehicle Warranty Products.
The three Motor Industry Codes of Practice offering consumers peace of mind are:
* New Car Code
* Service and Repair
* Vehicle Warranty Products
"Our self-regulation Codes are there to give protection and peace of mind to consumers by providing help and advice when needed, avoiding the complexities and anxieties associated with costly legislative processes," said Motor Codes director, Chris Mason. "The majority of calls taken on our free consumer advice line are from people simply looking for timely advice on matters they are unsure of. All of our subscribers are committed to providing the highest level of customer service possible and we work hard to help them maintain that."
Building on the success of the Motor Industry Code of Practice for Service and Repair launched in August 2008, which already has the largest number of subscribers to any one industry Code, the additional enhancements announced today are designed to demonstrate the sector's willingness to deliver the highest levels of customer service of any industry.
Trading Standards chief executive Ron Gainsford said, "The businesses that commit to these Codes are not only showing their commitment to treating their customers responsibly, they are also helping Trading Standards concentrate its efforts on tackling those operators who fail to step up to the mark. Motor Codes has set the bar for all those willing to take their customers' interests seriously and we are delighted that we continue to see improvements such as those announced today."
Which? motoring editor Richard Headland said, "From a consumer's perspective, Which? is encouraged by the positive commitment shown by the motor industry to raising standards - and we hope Motor Codes can become a hallmark of quality that all drivers will recognise and trust. The launch of this comprehensive and informative website marks an important step in improving the image of the motor trade to its customers."
Full details of Motor Codes Limited can be found at Motor Codes
Thousands of car owners across Britain believe they have been ripped off when getting their car serviced or MOT'd in the last five years, according to new research released today. The study commissioned by Motor Codes Ltd, the motor industry's self-regulatory body, reveals that:
Over a third of motorists have been dissatisfied with their garage experience

One in five car owners have been charged more than the garage's quote

12% of motorists think they've been overcharged by a garage

70% of people don't know who to speak to if an issue arises with a garage

94% of car owners want a recognised garage code with minimum standards
According to Consumer Focus, this overpricing and inconsistent repair work is believed to cost Britain's motorists £4 billion a year. Despite this, if motorists had a problem with a garage or repair centre, over two-thirds of them admit they would not know where to go in order to get the issue resolved.
Now motorists have a freephone advice line and a central point of contact for all their motoring issues at www.motorindustrycodes.co.uk. Whether you're buying a new car or warranty product or getting your existing car serviced or repaired, Motor Codes Ltd has developed a code of practice to protect the motorist.
"Although the survey findings are surprising, they do show that motorists are still unsure of where to go to for advice. Motor Codes aims to fix this and with a single website and freephone number now available, motorists can be confident that they're getting the right advice from industry
experts," said Motor Codes director, Chris Mason. "Motor Codes is working to build and maintain standards in the motor industry so motorists should look for the logo when booking their car in and ask if the garage subscribes to the right code. It's the safest way to guarantee good work at an honest price."
For more information on Motor Codes Ltd or the Motor Industry Codes of Practice for Service and Repair, New Cars or Vehicle Warranty Products, visit www.motorindustrycodes.co.uk.
Notes to editors:
The car maintainance survey was conducted by Marketiers4DC on behalf of Motor Codes Ltd between 22 May and 1 June 2009 and consulted 1,425 UK car owners.
Motor Industry Code of Practice for New Cars
Covering sales practices, warranties, availability of replacement parts, advertising and complaints handling, the Motor Industry Code of Practice for New Cars gives reassurance to motorists when they're making what is likely to be one of their biggest lifetime purchases. With all mass volume vehicle manufacturers on the UK market subscribing to the Code, its terms apply to over 99% of all cars sold each year and commits subscribers to:
honest and fair promotion

cars manufactured to high quality standards

peace of mind warranty cover

warranties written in clear English

spare parts availability

competent and conscientious staff
Motor Industry Code of Practice for Service and Repair
Responding to consumer concerns over pricing, quality of work and customer service, the Motor Industry Code of Practice for Service and Repair commits around 5,000 subscribing garages to:
honest and fair services

open and transparent pricing

completing work as agreed

invoices that match quoted prices

competent and conscientious staff

a straightforward, swift complaint procedure
And offers motorists:
an online search facility allowing consumers to locate their nearest subscribing garage

a free consumer advice line 0800 692 0825

free conciliation and low cost, legally binding arbitration
Motor Industry Code of Practice for Vehicle Warranty Products
The Motor Industry Code of Practice for Vehicle Warranty Products commits subscribers to:
peace of mind cover
products written in clear English
no high pressure selling
providing written summaries of the key contract terms
simple, straightforward claims procedures
The Code covers the following products:
mechanical breakdown insurance
guarantees and extended warranties
roadside assistance
MOT insurance
tyre insurance
Comments