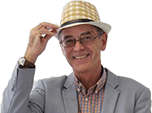 New Mobile Text Service Warns Drivers to Leave Their Cars at the Pub

A mobile information service that has helped reduce failed roadside breath tests in Belgium launches in the UK on 15th December.
The service, GetRoadSmart
www.getroadsmart.co.uk
, provides drivers with publically available information on local mobile police patrols. Drivers who are concerned they are over the legal breath alcohol limit will receive a drink drive warning and the number of a local taxi firm to make sure they get home safely.
GetRoadSmart is a subscription service available to all drivers over the age of 18. Users can sign up to receive SMS messages for patrols in their area at
www.getroadsmart.co.uk
or text "roadsmart" to 61113. Users can also send new patrol locations to the service which are added to the database to warn other subscribers.
The service has been up and running in Belgium for more than four years and has helped reduce both the number of positive tests and speeding motorists.
Vincent Parisis, CEO and co-founder of mobile service provider ETR
www.etri.be
i that provides GetRoadSmart
www.getroadsmart.co.uk
explains, "Our primary objective is to discourage drivers who think they might be over the drink drive limit from driving home. Consumers can sign up to receive area-specific
alerts for mobile speed and alcohol spot checks and the message is very clear - moderate your behaviour because the police are out there.
"We have seen the number of alcohol-related road traffic accidents in Belgium fall since the introduction of our service and we hope that it will have a similar impact on UK figures."
Drivers wanting to sign up to the service can visit
www.getroadsmart.co.uk
or text "roadsmart" to 61113.
Comments