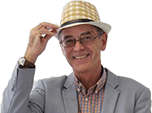 DVLA Consultation on Driver Fees

The Driver and Vehicle Licensing Agency (DVLA) today issued a consultation paper on the proposed fee structure for driving licensing transactions in Great Britain for 2009/10. Anyone wishing to comment on the proposed revised fees must do so by 23 January 2009. The consultation paper is available on its website at
www.dvla.gov.uk/consultations
Chief Executive Noel Shanahan, said:
"DVLA provides a wide range of key services to about 40 million people across the UK. We are constantly looking at how we can improve these services and how we can be more efficient as an organisation. To ensure we are able to operate these services in the most user-friendly manner, we must cover our administrative costs. The purpose of today's consultation is to take the views of our customers and stakeholders on the potential fee structure for 2009/10."
DVLA charges an administrative fee for many of the services it offers in order to cover the Agency's costs. Under the proposals put forward as part of an overall package that includes significant cost-cutting, the following 3 options have been put out to consultation today.
1)Set the common fee level at £20; or
2)Raise all driver transactions fees by £2 each; or
3)Raise all driver transactions fees, other than those transactions with a common fee level, by £5:50.
Consultation paper is available at
www.dvla.gov.uk/consultations
Comments