Half of all child seats are fitted incorrectly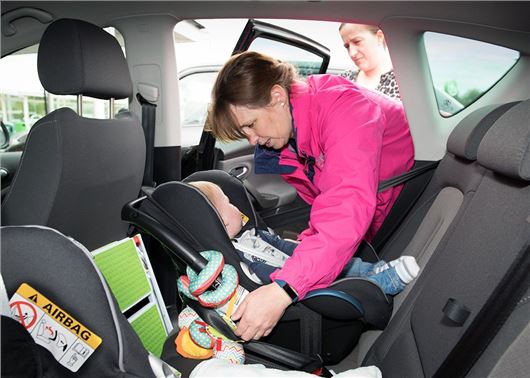 Published 29 October 2019
Thousands of parents and guardians are putting their children at risk with incorrectly fitted car child seats, according to new research. 
Child Seat Safety Ltd inspected over 2000 child seats and found that 50 per cent posed a risk, with common faults including the child seat not being fitted securely to the vehicle, the harness being loose or the wrong height and the seat being unsuitable for the child's age or weight. 
>>> Not sure which baby or child seats will fit your car? Find out with the Honest John Car Seat Chooser
The discovery was made at a series police supported roadside check events where vehicles were stopped and inspected by trained professionals. Child Seat Safety co-founder Claire Waterhouse said the problem was caused by a "lack of education" among drivers, parents and guardians.
"Many of the problems are simple to rectify but would pose a serious risk to the child in the event of an accident. In our experience, the problems stems from a real lack of awareness of child seat safety among drivers.
"Many do not understand that it's their responsibility to ensure all passengers aged 14 and under are using the correct child seat or seatbelt."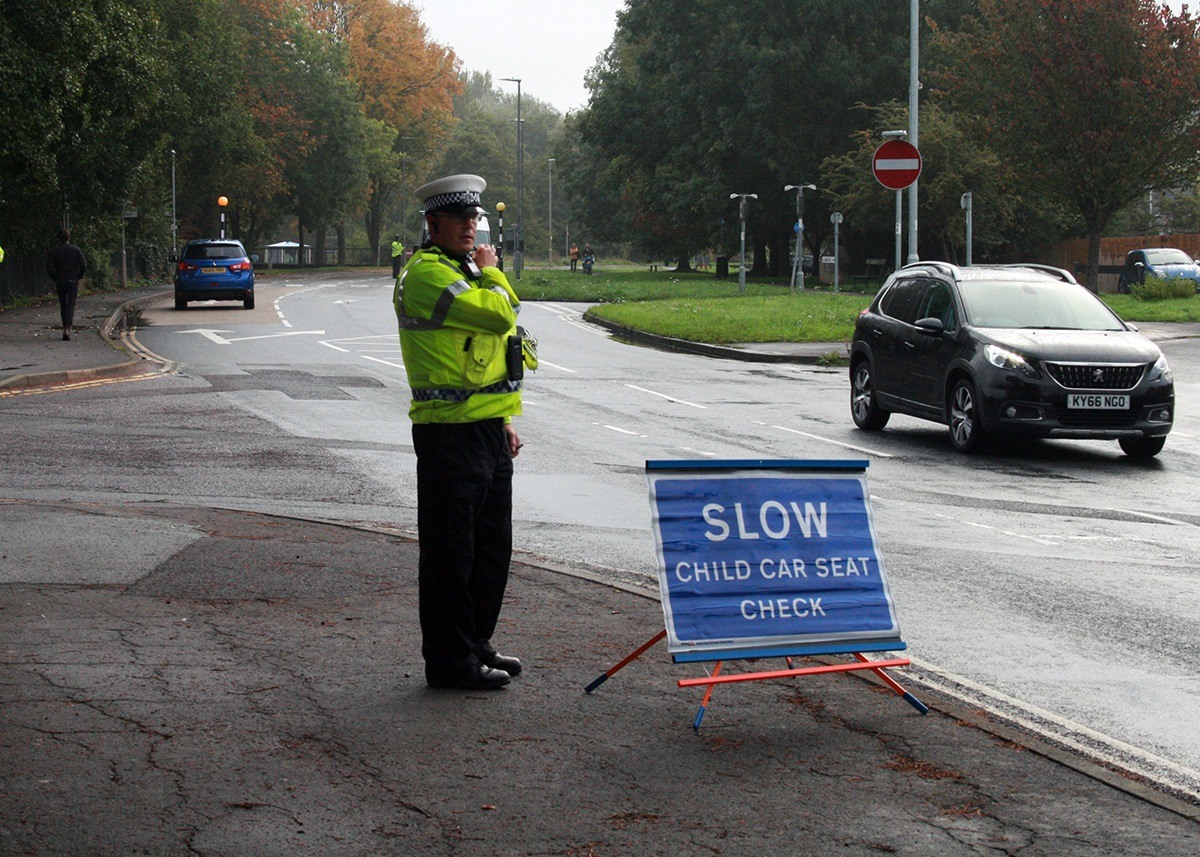 In the UK, children are legally required to use a child seat in a vehicle until they are 12-year-old or 135cm. Child Seat Safety works with local police forces to organise roadside check events that require drivers to stop and allow members of the Child Seat Safety team to inspect their vehicle. 
If the child seat has a serious issue then the driver is required to take an online safety course within 14-days. If no child seat is in place or the seat has a serious fault then the driver is given 14-days to complete the course and get a suitable child seat before the police will consider taking the matter further. 
"On a typical day, the police will stop 180 cars and vans and send them to a safe location next to the road for us to perform the inspection," said Waterhouse.
"This gives us the opportunity to speak with the driver and ensure the child seat is suitable and safely installed. The reaction we get is usually positive when the driver realises our priority is the safety of their child." 
PC Rachel Mahy from Avon and Somerset Police said: "Sadly, we see an awful lot of drivers not bothering with child seats. A few weeks ago I stopped a car with seven children and two adults on board. The car only had five seats and not a single person had a belt on. The potential consequences of this (in the event of an accident) can be very serious indeed.
"The reaction of the drivers we stop for Child Seat Safety is generally positive; if we find the driver has a serious problem with their child seat (or no child seat at all) the driver gets the option to do a course and get the correct child seat within 14-days or face a £100 fine. In most cases the driver is more than happy to do the course and use the £100 to buy a suitable seat for their child."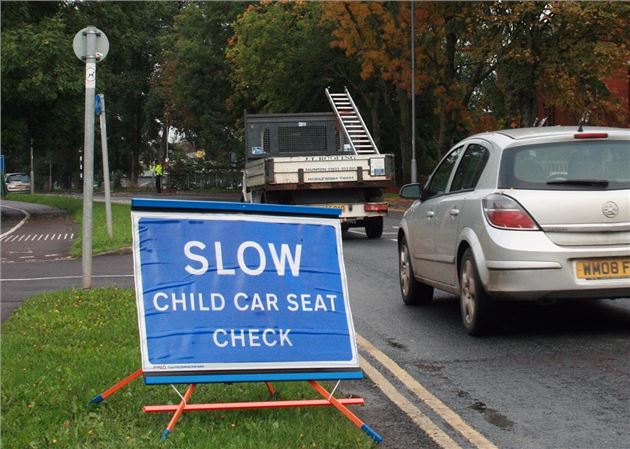 "Choosing the right child seat can be a bit of a minefield"
HonestJohn.co.uk attended the Child Seat Safety police event in Taunton, Somerset and spoke to drivers about the importance of vehicle safety. 
Jemma, a mother of one from Chard, was full of praise for the initiative: "It's a brilliant idea. As a new mum I do tend to worry about these things and it's really useful to speak with qualified professionals.
"I will be returning this afternoon with my mum so we can make sure the child seat in her car is safe and suitable for my son."
These views were echoed by Harriot from Taunton, also a mother of one: "Choosing the right child seat can be a bit of a minefield in my experience. Obviously, as a mother, I want to choose the best seat for comfort and safety. But there are so many (car child seats) out there it can be confusing to know which one is best.
"Speaking to the guys at Child Seat Safety has been very reassuring as I've been a little worried about head support and what affect winter clothing has on the operation of my child seat. The guys here have provided some useful advice and I'm glad I met them today."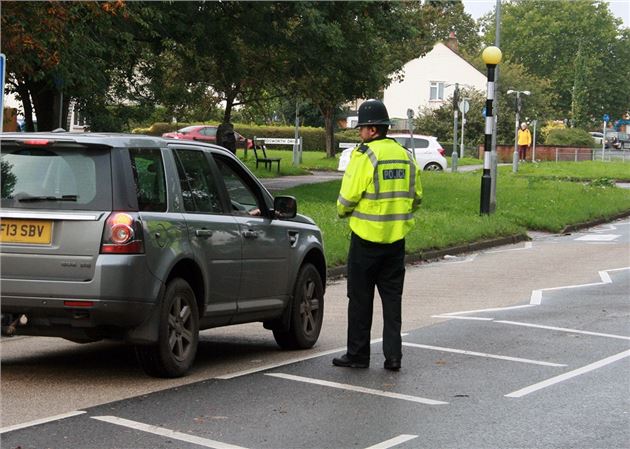 Common child seat mistakes
"My child's seat is fitted with a seat belt, what do I need to check?"
Ensure the seatbelt is tight around the seat and not twisted. Take time to check the harness and make sure it isn't twisted.
"Why does the seatbelt rub against my child's neck?"
The belt should not cut into the child's neck. It must sit on their shoulder and across their hips (and not their tummy). 
"How can I be sure the Isofix points are fastened correctly?"
Most Isofix points have a visual indicator that changes colour when correctly attached. Don't rely on the audible indictor and assume it's fastened.
"Can I put my child in a car seat with their coat on?"
No. Remove the coat and any thick clothes as this makes the harness less effective. 
"Do all child seats fit all models of car?"
No. Some makes of child seat will only fit certain models of car. Check the child seat description before buying or use an online tool, like the Honest John Car Seat Chooser to find a suitable child seat for your vehicle. 
"Is it ok to have the head restraint in my car pushing the child seat forward?"
No - if possible remove the head restraints completely and store it in the boot. Don't be tempted to use it to hold the child seat in place as it's not designed to do this.
Comments
Author

Dan Powell
Latest