Number of learner drivers passing theory test drops to 10-year low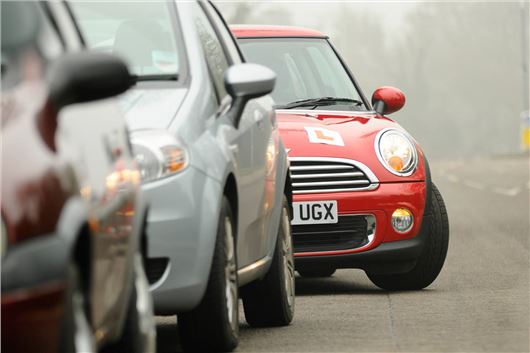 Published 14 May 2019
The number of learner drivers passing their theory test has dropped to its lowest figure in more than a decade.
Data released by the Department for Transport reveals a gender split in theory test passes - with female drivers more likely to pass their test than men.
>>> Learner drivers allowed on the motorway
Drivers must pass the theory test before they can take their practical driving test. It's made up of multiple-choice questions based on the Highway Code, and includes a hazard perception element.
It's been toughened up in recent years - intended to reflect real-world driving such as changing weather conditions - and this is what's blamed for the drop in the number of student drivers passing the test.
The latest figures for 2018/19 reveal that 49.2 per cent of female and 45.7 per cent of male candidates passed their theory test. This is a drop from 50.7 and 46.8 per cent respectively last year, and 68.7 and 62 per cent in 2008/09.
The male/female divide could be caused by a misplaced confidence among male drivers. Research by MoneySuperMarket reveals that men are more confident that they could pass their theory test again - with 49 per cent of male drivers questioned thinking they were up to the job. Just 38 per cent of female drivers think they'd pass their theory test if they had to retake it.
According to the website's study of 2800 UK drivers, the question most likely to cause a problem relates to 'the colour of the reflective studs between a motorway and its slip road' – with the answer 'green' catching out 68 per cent of respondents.
Comments
Author

Andrew Brady
Latest