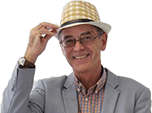 | May 2019 | April 2019 »

Wed, 15 May 2019
Highways England to use overhead gangway cameras to penalise drivers who break the law by ignoring red X signs.

Mon, 13 May 2019
Data released by the Department for Transport reveals that women are more likely to pass their driving theory test than men.

Tue, 07 May 2019
Data shows 87 horses and four people were killed on the UK's roads, with 73 per cent of incidents being caused by vehicles passing too closely.
| May 2019 | April 2019 »