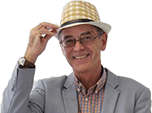 « August 2018 | July 2018 | June 2018 »

Tue, 24 Jul 2018
Norton Canes on the M6 toll road tops the list of 111 stations with an impressive 100 per cent satisfaction rating. Bottom is Thurrock on the M25, with just 68 per cent satisfied customers.

Mon, 16 Jul 2018
Scheme would allow drivers to travel at higher speeds through roadworks when there isn't any work taking place, such as Sundays.

Wed, 04 Jul 2018
Captured an incident on your dashcam? You can now formally report it to the police via the new National Dash Cam Safety Portal.
« August 2018 | July 2018 | June 2018 »