Infiniti G37 in stock at Motorpoint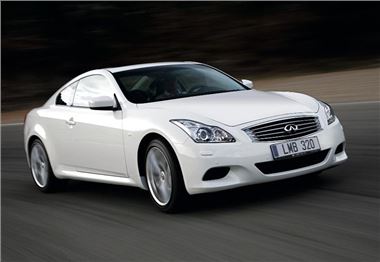 Motorpoint have one Infiniti G37 Coupe for sale at  £24,999 – £15,000 less than it was new. The car Motorpoint has is stock comes with leather, metallic white paint, 19-inch wheels and a 3.7-litre V6 engine.
Infiniti, relative newcomers to the UK, make luxury cars to compete with the likes of BMW, Audi and Mercedes-Benz, and they have a successful history elsewhere in the world, particularly in the USA. 
Managing Director of Motorpoint, David Shelton, said: "The Infiniti cars are a great executive model coming in to the U.K. market. There are only a few of them in England at the moment so were really pleased to have got one in. They're at a very competitive price for such a luxurious car and we're looking forward to seeing a happy customer enjoy its infinitely impressive technology."
If you're interested in this two-door executive model, or indeed any other cars, visit Motorpoint. 
Comments