46% of new car buyers want to buy online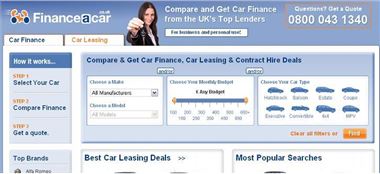 Recent research from Capgemini and Autotrader suggests that 46% of new car buyers want to buy their car online.
Car buyers have indicated a desire to do everything from comparing cars and shopping and arranging car finance online right through to getting the car delivered to their home, much as they would for other ecommerce purchases.
Whilst a car is a big purchase, buying one online is relatively risk-free, thanks to warranties and distance selling regulations that provide between seven and fourteen days of 'cooling off' time, during which the car can be returned.
Figures from a recent Autotrader survey showed that 33% of 5,000 people interviewed are ready to buy cars and vans online whilst Capgemini's survey of 8,000 consumers "Cars Online 10/11" found that 46% of people were likely or very likely to buy their new car using an end to end online car buying process.
Whilst Capgemini's research suggests the key drivers for online buying are convenience and price, it may come as no surprise that most British car buyers don't want to haggle. According to research by Sainsbury's Finance, two thirds of car shoppers planning to buy a car in the lead up to March 2011 won't negotiate hard and will most likely settle for the list price.
This suggests that people using the internet to buy cars can treat the online marketplace as a simple, easy way to compare the best prices without having to negotiate directly, and that test drives are not a priority.
Mark Peatey, Director at Finance A car, a UK website that provides an end to end solution for new car buyers, stated that, "Whilst online car buying is common in other countries such as France, until recently it has not been easy in the UK. Despite the fact that most people want to know the monthly price, online car price comparison has historically been based on the list price which has little to no variation across dealers.
"However, because there is the potential for a big variation in monthly prices, UK car shoppers are now using the web to get the most competitive car and finance packages and are saving as much as 50% on their monthly payments by comparing the prices for hire purchase, car leasing and loans"
Comments