Pre Christmas Chevrolet Bargains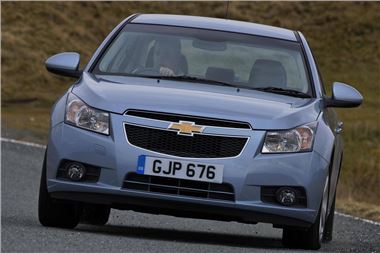 Chevrolet has cut prices for December, with savings of up to £3,400 on selected models. That means the impressively equipped Cruze 1.6 S saloon is available from an astonishing £9,995 on the road – against a list price of £13,395.
So the British Touring Car Drivers' Championship winning saloon is one of the best bargains you can buy, even before you look at its five-star Euro NCAP safety rating and amazing array of standard features. These include air conditioning, remote central locking, electric front windows and a CD stereo system – all for the price of a rival manufacturer's supermini.
The funky and well suspended little Spark doesn't escape the Christmas price crunch either, with the 1.0+ version of the comfy urban hatchback, packing air conditioning, a USB-compatible CD Stereo, electric windows and six airbags as standard for £6,495 – a massive £1,900 off of the list price.
And the savings don't stop there, with the practical Aveo 1.2 S supermini also available for a whopping £2,000 off, in both 3 and 5 door versions. From a price of £6,995, the supermini is one of the most convenient and affordable cars in its class, and is much bigger than anything else on offer at this money.
Remember, all of these low prices are available before VAT increases to 20 per cent in January.
All are available for a strictly limited period, and are valid only until the end of December at participating Chevrolet dealers. For details of your nearest one, visit www.chevrolet.co.uk
Comments