Stunning Skodas Deals from Drivethedeal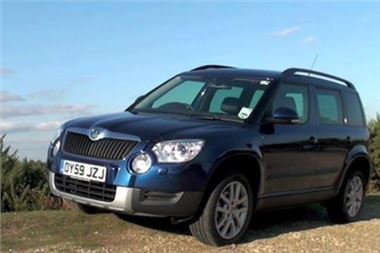 www.drivethedeal.com has some excellent deals on brand new Skodas, all supplied by UK main dealers, including Road Tax and free delivery to your door.
With savings of 20% off manufacturer's list prices for all the new Fabias and Octavias listed below, and up to £2,500 off a brand new Yeti, these deals are not to be missed. These offers are for cars ordered by 29 September 2010.
Skoda Fabia Hatch 1.6 TDI CR 105 Elegance 5dr £11,425 Saving £2,675
Skoda Fabia Hatch 1.4 TSI vRS 5dr DSG £14,129 Saving £1,515
Skoda Fabia Estate 1.6 TDI CR 105 Elegance 5dr £12,048 Saving £2,847
Skoda Octavia Hatch 2.0 TDI CR Elegance 5dr £15,144 Saving £3,676
Skoda Octavia Hatch 2.0T FSI vRS 5dr £15,637 Saving £3,743
Skoda Octavia Hatch 2.0 TDI CR vRS 5dr £16,192 Saving £3,947
Skoda Octavia Estate 2.0 TDI CR Elegance 5dr £15,927 Saving £3,893
Skoda Octavia Estate 2.0T FSI vRS 5dr £16,420 Saving £3,960
Skoda Octavia Estate 2.0 TDI CR vRS 5dr £16,975 Saving £4,164
Skoda Yeti 1.2 TSI E 5dr £12,425 Saving £1,509
Skoda Yeti 1.2 TSI SE 5dr DSG £15,137 Saving £1,932
Skoda Yeti 2.0 TDI CR [140] SE 4x4 5dr £17,464 Saving £2,293
Skoda Yeti 2.0 TDI CR [140] Elegance 4x4 5dr £19,190 Saving £2,563
These deals and many more at www.drivethedeal.com
Comments