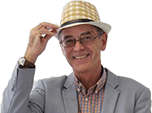 Comparecontracthire.com Coupe offers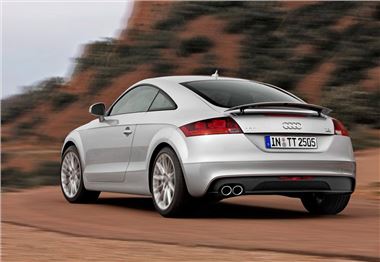 This Summer, Comparecontracthire.com is offering coupes with a retail price of £25,000, such as the Audi 2.0T, for as little as £314 per month (excluding VAT) on a three year, 10,000 mile per annum agreement.
Compare provides contract hire prices to SMEs from a panel of well known funders enabling them to get a good deal on whatever shape or size of car they require.
Coupes are such good value on contract hire as generally their residual values are consistently high as they are very sought after second hand, particularly models from the likes of BMW, Mercedes and Audi. The higher the residual value of a car, the lower the monthly contract hire rental, which is why Compare can offer a car such as the £19,949 VW Scirocco 1.4TSi for just £243.21 per month and the Mercedes CLC 1.6 Blue Efficiency SE for just £271(excluding VAT). Even the £37,025 BMW 335D M Sport Coupe can be contract hired for just £492.21 per month.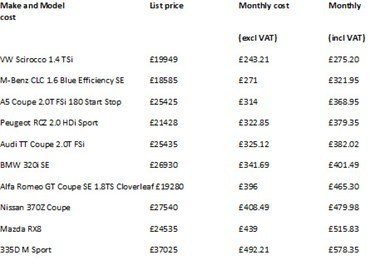 Comments