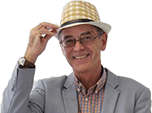 MINI Graphite Promises Strong Residuals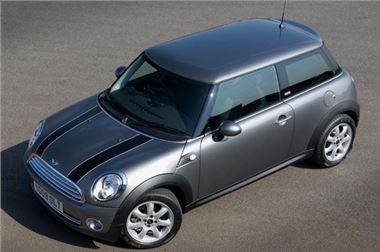 The MINI Park Lane remains one of the most sought after first generation MINIs, making them relatively good investments for those who bought them new.
Now, on a similar theme, MINI is introducing the MINI One Graphite, and Glass's Guide has already predicted that the MINI One Graphite will command a three per cent higher residual value than the standard MINI One.**
An standard feature of every MINI Graphite edition is the inclusion of Dark Silver metallic paint, which is normally reserved for MINI Cooper S and John Cooper Works models. An array of similarly attractive options completes the MINI Graphite line-up:
MINI One Graphite (£13,075 OTR)
* Dark Silver metallic paint
* Black Bonnet Stripes
* White Indicator Lenses
* Piano Black Interior
* Graphite badge on B-pillars
* 15-inch Rotator Spoke alloy wheels
MINI Cooper Graphite (£14,590 OTR) and MINI Cooper D Graphite (£15,660 OTR)
* As MINI One Graphite, but with 16-inch Bridge Spoke alloy wheels
* Choice of Black or White Bonnet Stripes
Orders for the MINI Graphite models are being taken now by UK dealers. The MINI One Graphite is available from £210 per month with a 36 month MINI Select finance agreement and £2,000 deposit.*
Since MINI is taking part in the government Sctappage scheme, that £2,000 could be wholly financed by a pre July 1999 car and a £1,000 contribution from BMW.
The first owners of MINI Graphite edition models will undoubtedly be congregating at MINI United 2009, which is being held at Silverstone Circuit from 22-24 May this year. The festival welcomes MINI owners and non-owners, and the stunning entertainment line-up is sure to attract visitors from right around the globe. Paul Weller, Calvin Harris and newcomers Twisted Wheel top the bill and for an amazing £35, tickets can be purchased for the full weekend programme. Children under 14 go free. Tickets and further information can be found at
www.miniunited.com
Notes to Editors:
*MINI One Graphite – typical finance example: 34 Monthly Payments of £210.00, OTR price £13,075, deposit £2,000, amount of credit £11,075, first monthly payment £360.00, optional final payment £6,067.50, total amount payable £15,567.50, APR 10.1%.
**Standard MINI One Hatch RV after 36 months/60,000 miles: 47 per cent. MINI One Graphite RV after 36 months/60,000 miles: 50 per cent.
More on MINIs and MINI deals at
www.MINI.co.uk
Comments