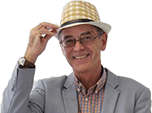 Drivethedeal Offers a Half Price Car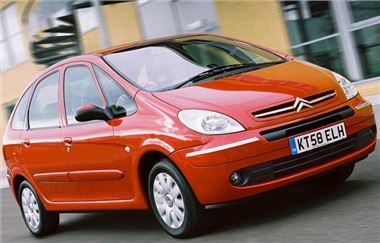 www.drivethedeal.com
is offering
50% off a brand new Citroen Xsara Picasso
40% off a brand new SAAB 9-3 Convertible
More massive discounts without the need to haggle
In spite of car makers raising prices during January and February,
www.drivethedeal.com
has revealed that discounts are continuing to grow as dealers get desperate to shift stocks of new cars.
www.drivethedeal.com
top five deals include a Citroen Xsara Picasso, one of the UK's best selling MPVs, at a 50% discount off the list price.
Car buyers looking for something sexy for the summer could be tempted by a brand new SAAB 9-3 Convertible with a massive 40% saving.
Even Britain's best selling new car, Ford's Focus, can be had with a sizeable 31% discount.
Richard Sanders, managing director of
www.drivethedeal.com
said: "We never thought we'd see a top-selling car with 50% off, but it really is a buyers' bonanza right now and by using drivethedeal.com car buyers don't even have the hassle of haggling."
"The car makers have got thousands of cars in stock to sell, and people have been snapping them up at big discounts. However, our research has shown that even bigger discounts are out there, and our free service puts buyers in touch with the franchised dealers who will sell at the very biggest discounts."
www.drivethedeal.com March Top Five Deals
Citroen Xsara Picasso 1.6i 16V Desire 5dr ** Price £7,997.50. Save £7,997.50 (50%)
SAAB 9-3 Convertible 1.9 TiD 150 Vector Sport 2dr** Price £17,683. £11,840 (40%)
Ford Focus 1.6 TDCi Zetec 110 DPF 5dr Price £12,470. Save £5,625 (31%) [£35 annual tax]
Toyota RAV-4 2.2 D-4D XT-R 5dr* Price £15,513. Save £5,255 (26%)
Citroen C1 1.0 VTR 5dr Price £6,916. Save £1,629 (20%) [£35 annual tax, 100% company write down]
VW Golf 1.4 TSI SE 5dr (new model) Price £14,761. Save £1,700 (10.5%)
*includes £1000 loyalty bonus, details available on the website.
** these deals are listed on
www.drivethedeal.com
Special Offers page
www.drivethedeal.com
was the first internet car broker in the UK and currently brokers more new car deals online than any other company. It uses its volume of business to negotiate the largest possible discounts with UK main dealers and then offers them on to retail buyers who want to buy one car – the service is free to car buyers.
All vehicles are UK main dealer supplied and come complete with road tax and full manufacturer warranty, consumers can either collect their car from the UK main dealer to experience the full handover process or arrange for free delivery to their home. The consumer pays the UK main dealer direct, and the car is registered directly to them.
Buying a car using
www.drivethedeal.com
is a very easy process. The website quotes a price for any new car free of charge and then they will pass a customer's order over to the UK main dealer. All communication thereafter will be between the supplying UK main dealer and the customer direct with payment being made by the customer direct to the UK main dealer.
www.drivethedeal.com is an Honest John Highly Approved Trader
Comments