Eight ways to keep your car roadworthy and avoid a £2500 fine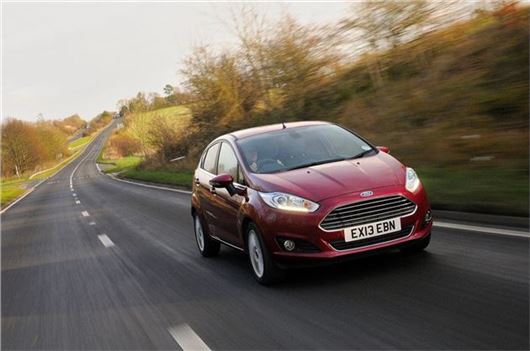 Published 27 March 2020
The DVSA has given drivers a six-month MoT extension from 30 March to combat the coronavirus pandemic - but warned you could be hit with a fine of up to £2500 and at least three penalty points if your car isn't kept roadworthy.
If you need to use your road for essential travel during the lockdown - to buy food, medicine or travel to work - it's important to keep on top of maintenance. Doing so will help prevent a breakdown and save your wallet being hit by a heavy on-the-spot fine. Here are eight things you should be doing:
>>> Halfords and Kwik-Fit remain open during Covid-19 outbreak
Check your tyres
The tyres are one of the most crucial parts of your car. They're the only thing keeping it on the road, yet more than 800,000 cars fail their annual MoT test for not having enough tyre tread. As a bare minimum, each tyre needs to have at least 1.6mm of tread across the central three quarters of the tyre.
You can check the tyre tread using a 20p coin. Insert the coin between the tread grooves of the tyre. If you can see the outer band of the coin, your tyres are below the minimum tread requirement.
As well as having a good amount of tread, each tyre needs to be free of cuts, tear and bulges, and have the right amount of pressure. Even if your car has a valid MoT, you could be stopped by the police and fined up to £2500 per tyre - meaning you could be £10,000 worse off if all four tyres aren't roadworthy.
Have you got any bulbs out?
It's a fact of life that bulbs blow at the most inconvenient opportunity. If the police spot you driving with a defective light, you could be hit with a £50 on-the-spot fine (rising to £1000 if it goes to court). Even if your car doesn't need an MoT, it's worth spending some time making sure all the lights are working correctly. Don't forget the less obvious lights like your sidelights and registration plate lamps. Consult your owners' manual on how to change the bulb if required.
Change the windscreen wipers
We've all heard that horrible sound a worn out wiper makes as it judders across the windscreen on a wet day. Take this opportunity to change your wipers and improve visibility - wiper blades are easily bought online for less than £20 and can be changed within minutes.
Top up the screen wash
Similarly, not only is a lack of screen wash a real pain, it's also an MoT failer. Even if you've got another six months before your car goes in for its test, top it up with screen wash now. Ready-to-use screen wash can be bought for a couple of quid delivered to your door.
Check the brakes...
Does your car stop easily in a straight line, without any squeals or pulling to either side? If not, you really shouldn't be driving it on the road. Get the brakes checked out by a professional if you've got any concerns - the last thing you want is to find an issue with the brakes escalating when you're driving at 70mph.
...and the steering
The same could be said for the steering. Does the steering track straight ahead, or does it pull to one side? Is the steering wheel straight? Are there any strange vibrations or noises from the steering wheel? Again, if you have any doubt, don't leave it to MoT time to get it sorted.
Give your car a wash
Not only is leaving your car covered in grime bad for its bodywork, it could also be illegal. If your number plate is so filthy that it can't be read, you could be handed a fine of up to £1000. At the very least, wipe down your number plates with a damp cloth - and do the lights while you're at it.
How noisy is your exhaust?
If you've got a noisy exhaust - either because it's an aftermarket system designed to create more noise or because there's a hole in it - it may not pass the MoT test. And that means it's not roadworthy. A police officer would be well within their right to pull you over and dish out a fine for this so, if your exhaust is noisier than it should be, don't drive your car until it's replaced.
Comments
Author

Andrew Brady
Latest