Five Grand Friday: Chrysler 300C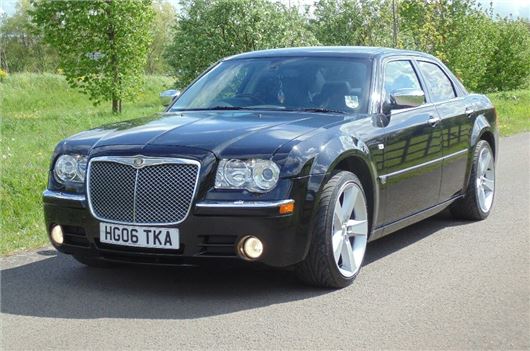 Published 21 August 2015
We remember the launch of the Chrysler 300C very well. Mainly because it seemed to go on for about two years. It became a bit of a running joke that every few months there would be another invitation to drive the 300C, despite the fact there was still no UK launch date and no prices either. Still, we did get to see a lot of the South of France.
It finally did come to the UK at the end of 2005 and was certainly a car that garnered plenty of attention. The imposing looks, dominated by that large grille which certain people decided to put a Bentley badge on (avoid those ones...) gave it plenty of road presence. But it was the price that really got noticed.
It started at just £25,750 for the 3.0 CRD and came with plenty of standard equipment including leather upholstery, dual zone climate control, cruise control and a tyre pressure monitoring system. You were getting a lot of car for just £25k and for those wanting something different from the usual BMW 5 Series and Mercedes E-Class offerings, the Chrysler represented a leftfield - and cheaper - choice.
Ten years on from its UK launch, prices for the 300C have dropped considerably but the value for money aspect is still true. We found this 06-plate example in the classifieds with just 65,000 miles on the clock for a smidge under £5k.
The one caveat is that it's the 3.5-litre petrol which although very smooth and effortless, is not exactly economical. On the plus side, the V6 engine has a lovely sound - which will be enhanced by the Startech exhaust system - and it has plenty of power on tap with 250PS. That said, it's not that fast.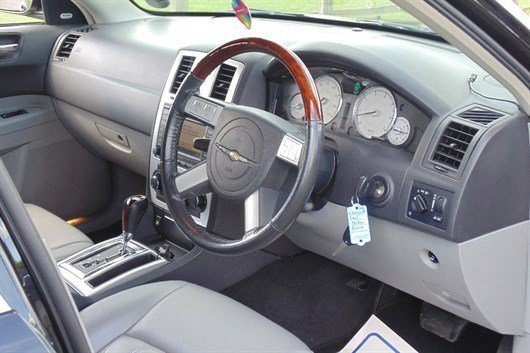 You'll also be lucky to see more than 25mpg on average from the petrol and be aware that your annual road tax will be a hefty £505, so running costs aren't going to be cheap. If you want a 300C for big mileages go for the CRD diesel, although for less than £5k you'll be looking at cars with more than 100,000 miles. 
What this 300C does have in its favour is its low mileage. It looks like it has been cared for with a tidy and clean interior. It also has plenty of extras including heated seats, navigation (which was never the best system but worked reasonably well), xenon headlights and a seven-speaker Boston sound system.
It also comes in metallic black, the best paint colour for the saloon in our opinion. Although if you go for a black Touring it can end up looking like a hearse. The saloon is pretty practical too and the rear seats fold down to you can carry bigger stuff if need be.
>>Find a used Chrysler 300C for sale
We're not so keen in the Startech alloys. The Startech extras were official Chrysler dealer extras, but we'd prefer the standard 300C alloy wheels. They may not look as sporty but they provide a better ride and you're less likely to kerb them. The reason the ride quality of the 300C was so good was that it used a combination of Mercedes S-Class and E-Class suspension.
So what to look out for? Well there's nothing serious. The tyre pressure monitoring system valves are prone to failure due to corrosion but this is easily prevented by fitting plastic instead of metal valve caps. Elsewhere, the rear seatbelts can lock up when the car is moving and they are impossible to release until you stop. The diesels commonly suffer a swirl flap failure but there are no such issues with the petrol. Also, it's easy to lock the keys in the boot...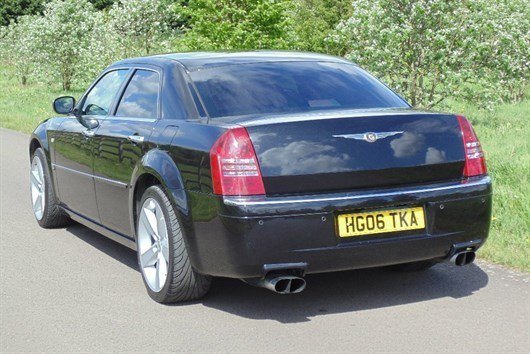 We agree that it's not everyone's cup of tea, but the 300C is a distinctive saloon that has plenty about it to make it stand out from your usual big executive cars. And for £5k you'll be getting far more car for your money than an equivalent 5 Series or E-Class.
Comments
Author

David Ross
Latest