Comment: Dear Dacia...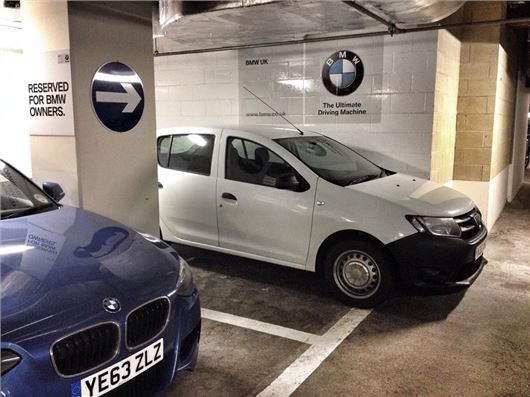 Published 27 February 2014
Regular readers will know that we're running a Dacia Sandero Access over an extended period, to see if it's actually possible to live with the UK's cheapest car - in the real world. In my end of term report, I gave the bargain-basement Franco-Romanian hatchback a big thumbs up, but with the proviso that you fork out a little more, and go for the mid-range Ambiance model, than the prison cell-basic Access.
Don't get me wrong - I like basic cars. As the editor of Honest John Classics, I have an appreciation for higher-maintenance cars. You know the sort: if they don't start, I don't panic - I get out my tools, roll my sleeves up and try and fix the problem. I'm also hardly afraid of buying and driving a car lacking airbags, ESP, ABS, fully integrated infotainment. Okay, so that probably makes me a bit untypical, and more forgiving than most, but still - it's hard not to enjoy the basic, rustic charm of a car with keep-fit windows.
But in the past week or so, despite our long-term test coming to an end, I've added a further 1500 miles to the Sandero's digital tacho. The refreshing honesty of this car takes me back to the early 1990s, and the fun I had driving entry-level superminis, such as the Citroen AX, Rover Metro and Peugeot 106. Okay, so the Sandero's bigger, fatter, and a lot more capable - but in order to make good progress, I'd adopt the same maintain-momentum-at-all-costs approach to driving as I used to with those tiddlers a generation ago.
And that got me thinking a little bit more. Could Dacia add a little bit of youth appeal to the Sandero range, by taking its Access model, rummaging in the Renault parts-bin, and adding a few bits and pieces to make it go a little faster? Okay, we'll never be able to return to the day of truly lightweight hot hatches, such as the Citroen AX GT and Peugeot 106 Rallye, but consider that in stripped out Access form, the Sandero weighs in at less than 1000kg - making it a proper featherweight in contemporary terms.
So here's an idea for free, Dacia. How about creating a new Daciasport Sandero 133? Take an Access, remove the 1.2-litre 75PS engine, and replace it with the terrific 133PS engine from the old Renaultsport Twingo 133. While you're using bits from the soon-to-be-replaced Twingo, let's have its quicker steering rack, and smaller wheel, for proper hot-hatch style turn-in, and its larger brakes to help it stop as it should. Then, lower the suspension 20mm, paint the steel wheels white, fit slightly wider tyres, put some corporate blue pinstripes on the dashboard and seats, and a bold sticker pack for the exterior.
Then once you've done that, please get the Dacia and Renault accountants to talk to each other, make the sums add up, paint them all black, and give it an on-the-road price of £8999. Given that Renaultsport knows a little bit about making brilliant hot hatches, sprinkled with a bit of French magic, I reckon the Daciasport Sandero 133 would sell like hotcakes to those who want a bit of fun for not a huge amount of money...
Would it sell? You bet. People love a bargain, and there's something quite appealing in running rings around way more expensive cars in what would be the world's cheapest pukka hot hatchback. Go on Dacia, you know it makes sense.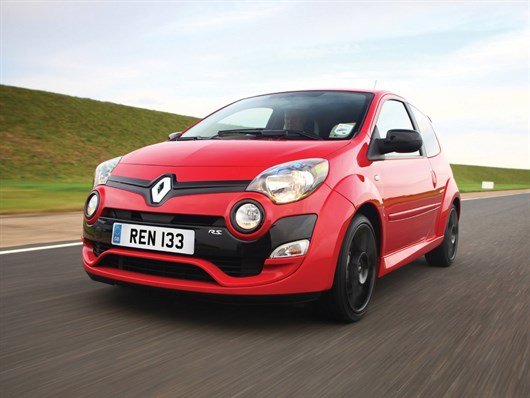 Add the engine and running gear from this car to a Dacia Sandero Access - and you're left with a brilliant entry level hot hatch for less than £10,000...
Comments
Author

Keith Adams
Latest