March sees growth in new car registrations, with higher numbers expected in April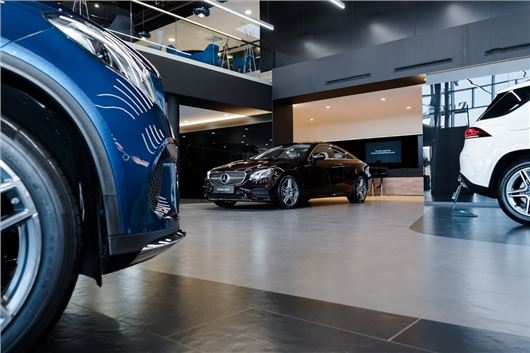 Published 06 April 2021
The UK's new car market recorded its first growth since August 2020, with 29,280 more cars registered last month compared to March 2020, according to figures published today by the Society of Motor Manufacturers and Traders (SMMT).
However, the month represents the anniversary of the first lockdown in March 2020, when the pandemic brought Britain to a standstill and registrations fell by 44.4 per cent.
Compared with the 2010-2019 March average of 450,189, registrations were down 36.9 per cent, with 283,964 units registered, which means the market has a long way to go until it recovers from the economic crash of Covid. 
Despite the success of Click&Collect and home deliveries of newly-bought vehicles, various industry experts are predicting that April will be a stronger month for sales, with car buyers waiting until they can physically visit a dealership when they reopen on 12 April.
As far as alternatively-fuelled vehicles go, plug-in electric vehicle demand reached its highest ever volume. Electric vehicles (EVs) and plug-in hybrid vehicles (PHEVs) took a combined market share of 14 per cent, up from 7.3 per cent last year as the number of models available to customers increased from 72 to 116.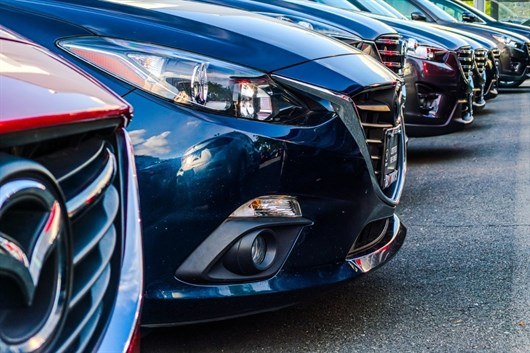 Registrations of battery-powered EVs increased by 88.2 per cent to 22,003 units, while PHEVs rose by 152.2 per cent to 17,330. Hybrids also rose by 42 per cent to reach 21,599 registrations.
>>> Top 10: Best-selling cars in March 2021
Mike Hawes, SMMT Chief Executive, said: "The past year has been the toughest in modern history and the automotive sector has, like many others, been hit hard. However, with showrooms opening in less than a week, there is optimism that consumer confidence – and hence the market – will return.
"We know we will see record-breaking growth next month given April 2020 was a washout, but a strong and sustainable market is possible if customers are attracted to the choice and competitive offer the industry is able to provide within the safest of showroom environments."
Karen Hilton, Chief Commercial Officer at heycar, says: "An influx of new customers could also arrive from those who extended finance deals over the past year to overcome uncertainties around the pandemic. At the same time, the coming months will see Britain's workforce return to offices and city centres in greater numbers. But nervousness around the safety of public transport could result in more people turning to private vehicles."
"Taken together, these factors suggest a potentially bumper April for dealers - and ongoing strong performance into the summer."
Comments
Author

Georgia Petrie
Latest