New car registrations plummet during coronavirus pandemic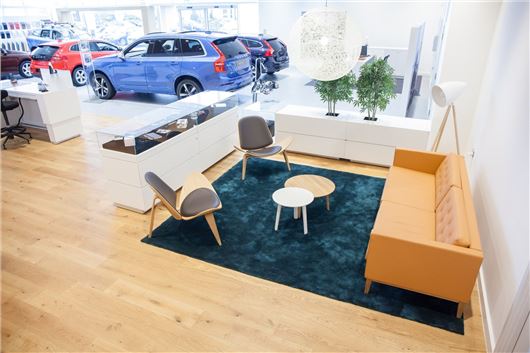 Published 05 May 2020
The number of new cars registered in the UK last month plunged to the lowest level since 1946.
A total of 4321 new cars were sold in April 2020, representing a drop of 97.3 per cent compared to the same period last year. It comes as car dealerships close amidst the ongoing coronavirus pandemic.
The majority of those cars registered went to fleet buyers, with private sales accounting for just 871 registrations.
The figures, released this morning by the Society of Motor Manufacturers and Traders (SMMT), make for 'grim reading' says the organisation's chief executive, Mike Hawes.
"With the UK's showrooms closed for the whole of April, the market's worst performance in living memory is hardly surprising. These figures, however, still make for exceptionally grim reading, not least for the hundreds of thousands of people whose livelihoods depend on the sector.
"A strong new car market supports a healthy economy and as Britain starts to plan for recovery, we need car retail to be in the vanguard. Safely restarting this most critical sector and revitalising what will, inevitably, be subdued demand will be key to unlocking manufacturing and accelerating the UK's economic regeneration."
Indeed, the electric Jaguar I-Pace accounted for 367 registrations, making it the second top-selling new car last month. It comes as Jaguar hands over 700 I-Pace models as part of a special lease scheme aimed at NHS workers across the country.
The Tesla Model 3 took number one spot, with 658 registered last month. These figures contribute to battery-electric vehicles accounting for nearly a third of all registrations in April.
The sharp decline in the UK new car market in April replicates those elsewhere in Europe - the French market is down 88.8 per cent, while Italy saw a drop of 97.5 per cent last month.
The SMMT expects 1.68 million new cars to be registered in 2020, a sharp drop on the 2.3 million that were sold in 2019. 
Comments
Author

Andrew Brady
Latest