Government stimulus needed to jump-start UK car industry, says Ford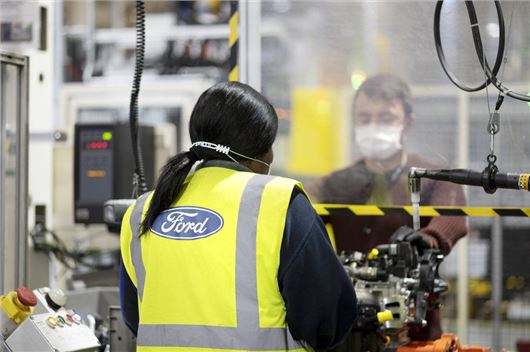 Published 18 May 2020
The UK car industry needs financial stimulus from the Government if it is to survive the coronavirus outbreak, Ford has warned.
Ford restarted production at its Dagenham diesel engine plant in Essex today (18 May) but has said the UK car industry faces a bleak future without Government aid. 
The car industry directly employs 170,000 people in the UK, while a further 823,000 jobs are supported across the wider automotive sector.
In an interview with ITV News, managing director of Ford of Britain Andy Barratt said: "It's Ford's view that it is necessary we have stimulus in the market to help customers come back with confidence. 
"That may be a scrappage scheme or something similar but without a doubt some sort of stimulus is really needed to get the car business moving in the UK. 
"Without any degree of stimulus, there is no doubt we can't keep the factories running on the UK demand levels as they are."
Ford is already in the process of ending production at its Bridgend engine plant in South Wales in order to restructure its UK operations and save money. Bridgend has built more than 20 million engines since it first opened its doors in 1977, but it is due to close permanently in September with the loss of 1700 jobs.
The number of new cars sold in the UK has plunged to the lowest level since 1946. Just 4321 new cars were sold in April, representing a drop of 97.3 per cent compared to the same period last year.  
In 2009 the Government provided £300 million for a nationwide scrappage scheme, with buyers getting up to £2000 off the price of a new car when they traded-in their old one. 
Comments
Author

Dan Powell
Latest